Elon Musk Takes Twitter
At the end of October, the world's richest man, Elon Musk, has taken over Twitter with a purchase of $44 billion. Just after the tycoon took over the public company, the executive team of Twitter was fired, including the CEO, Parag Agrawal. Thursday evening, the executives were escorted out, according to bbc.com. 
Many were surprised by this event, as they believe $44 billion is considered a large amount even for those as well off as Musk. Others, however, are less surprised. History has seen many billionaires buy large corporations. For instance, Bezos bought Whole Foods and the Washington Post, Marc Benioff bought Time Magazine, and Zuckerberg bought Instagram. Many believe that Musk's control of Twitter was simply a forecast.
This deal has been known for its complexities, as Musk struggled to complete the legal wrangling of the company's purchase. Initially, it looked like the deal could fall short. Musk made the $44 billion offer in April, which experts deemed too expensive, leading to a lot of back-and-forth issues. The transaction finally ended all the legal issues, and Musk famously said, "the bird is freed," just after he finished the deal.
Others wonder why Musk took up this acquisition. It has been reported that Musk is a free speech absolutist and is critical of Twitter's management and policies, so his buying out of Twitter was essentially a way for him to promote his ideas on a grander scale. One of his most popular driving factors was the bans placed on certain users for misconduct. Musk claimed his purchase was to allow civilization to have a common digital town square and promote the venue for free speech. 
While Musk may disagree on disciplinary actions issued by the company, he doesn't believe it should turn into a free for all. He believes Twitter certainly cannot be a place without any consequences but will be a platform where people can be free. 
However, this viewpoint doesn't resonate well with most people, who fear that Twitter will transform into a criticism-filled corner. Widespread misinformation is no exception.
Now that Musk has taken control, there could be several changes to the well-known platform. He has posted plans to reform the app, including releasing "X, the app for everything." Some theories suggest that this new app could be something like WeChat, a Chinese app that integrates various services into its domain. Recently, Musk launched Twitter Blue, a $7.99 subscription that allows users to obtain a blue check. This is currently an app that is only available on iPads and iPhones.
Musk's buying of Twitter is also an important realization for other companies. While Twitter could be bought out, Facebook cannot be acquired from Zuckerberg without an agreement, the same way that Snap cannot be taken from Spiegel. Twitter is unique because there was no singular control, as it was owned by the public. The acquisition of Twitter by one of the most well-known figures in the world has sparked some controversy, but others believe there are certainly positive things in store. 
Leave a Comment
About the Contributor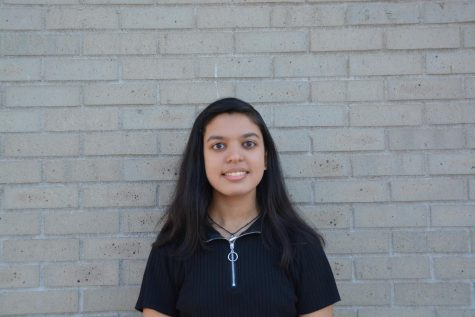 Akshata Tiwari, Senior Editor
Akshata is a senior who loves to be creative and put her mind to things. She has been in the newspaper for three years, and is excited to finish her final...