What are Students Thankful for this Thanksgiving?
As the holiday season nears, a time of giving is coming upon the students at Aliso Niguel. Thanksgiving is traditionally a time to celebrate the blessings of the past year. It is a time full of thankfulness and gratefulness. 
This year, Aliso Niguel students are thankful for various different things.
Nicole Feliciano (12) says, "I'm thankful for my family, they support me and pull the better side out of me. I wouldn't be where I am today without them. This Thanksgiving my family and I are going snowboarding, then going to have dinner with some extended family." 
Ava Wise (12) also explains, "I'm most thankful for my friends and family. Going into my senior year and knowing that I'm starting a new chapter in my life I'm thankful for the support I've had from all my family members and best friends."
Family is extremely important to the students at Aliso Niguel. Getting through high school is difficult for everyone. Those with supportive family and friends are very grateful. 
Yet, family is just one of the great things that students are thankful for this season. 
Sarah Duncan (12) says, "I am thankful for family obviously, but also friends, church, good health, the opportunity to go to college, the chance to have a good education, and the overall life I have from my parents."
Ryan Mcleroy (12) states, "I'm thankful for my supportive parents, the ability to be able to live in Aliso Viejo, and to have basketball season starting for high school." 
As the Holiday season comes closer, there are several ways one can show gratitude toward their loved ones and anyone they are extra grateful for. Just by simply making a thoughtful card or doing someone a favor is a great way to show love. 
Lauren Sherlock (12) says, "I love making cards for my family members. They always appreciate it and would rather get a card than a gift. It's also easy because literally all you need is pen and paper."
 Students look forward to Thanksgiving break, where they can spend time with family and friends. As well as take time to relax and rest for the upcoming finals in December. 
Leave a Comment
About the Writer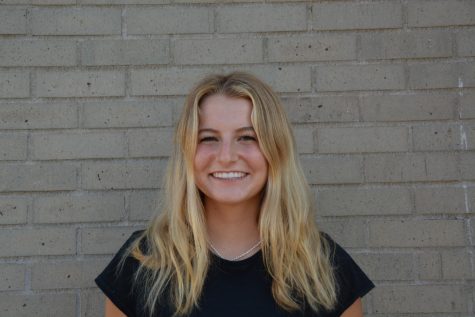 Grace Balducci, Staff Writer
Grace Balducci is a senior at Aliso Niguel. She enjoys reading, baking, and going to the beach with friends and family. She looks forward to getting to...