Boo Grams
Boo Grams are officially on sale from Oct. 3 to Oct. 30! Link Crew members are selling them in the freshman and junior areas everyday during lunch. The staff members in charge of the sales are Mrs. Sepe and Mrs. McClellan, who are also the advisors for Link Crew. 
Every Boo Gram is one dollar, and students are able to write messages to send to their peers and even their teachers. Unfortunately, Link Crew cannot take digital payment; a physical dollar or coins are needed. 
The Boo Gram's message must be appropriate and will be reviewed before they are sent out. They also have to mention the recipient's fourth period teacher. 
Students can choose between the candy apple and ghost design, and more designs are on the Wolverine Marketplace, accessible from the school website. Every option says, "You've Been Boo'ed!" to whomever is receiving it. 
By the end of the month, Boo Grams will be delivered to the recipients in class with a piece of candy. Link Crew's goal is to fundraise as much money as possible for the school and to get freshmen involved in school activities.
Last year, profits totalled up to around $700! That was Link Crew's first year of existence at Aliso. These sales not only get everyone in the Halloween spirit, but also contribute to school funding. 
The president of Link Crew, Charlie Bourget (12), says, "As a freshman, it's a great way to get involved in our community. We're selling them at a reasonable price of one dollar. Through Boo Grams, Link Crew is furthering our purpose of making high school a memorable and fun transition for freshmen."
Many schools across America have Boo Grams because it's a great way to connect students, teachers, and friends. Even parents can buy Boo Grams online through the Wolverine Marketplace for their kids and surprise them.
It's a very effective fundraising system because the school and students benefit. Link Crew has already sold a couple of Boo Grams to teachers who address their notes to students! Sometimes, people can even buy 20 of them at once, and they only have to pay $20. 
Phelippe Akil (11) points out that "It's a cool way to get candy from friends."
During lunch, the sellers are trying to get more students interested in buying Boo Grams. There is one stand right in front of the attendance office and another one at the entrance of the freshmen area. 
One of the Link Crew members, Taylor Clark (11), encourages, "Get Boo Grams for your boo! They come with candy. Kids love candy."
Mason Davis-Brown (11) also says, "Buy them or I'll be sad."
Remember, messages must be school-appropriate. Link Crew members are reviewing them, and they already had to throw away a couple because they contained profanity or were unsuitable for school. 
Contributing to school funds could improve Aliso's facilities and resources while also giving candy to friends. Students can even buy a Boo Gram for themself, if they want to. Even though Boo Grams are only one dollar, even that would help the school.
Hopefully more students are able to buy Boo Grams and contribute to Aliso!
Leave a Comment
About the Contributors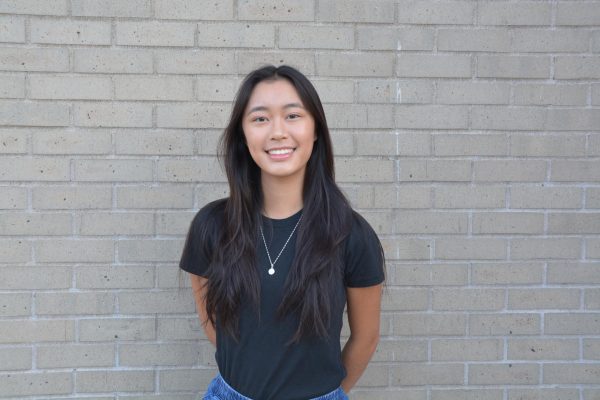 Eunnie Wu, Senior Editor & Copyeditor
Eunnie is a senior at Aliso Niguel high school and is a Senior Editor in the Growling Wolverine. She is involved in several different clubs and swim, and...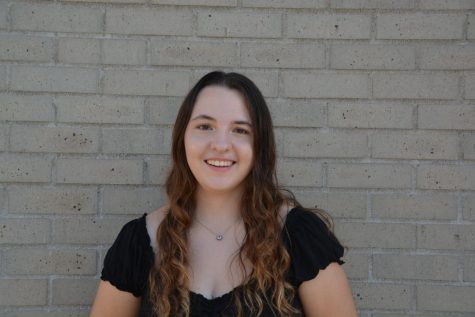 Asli Bilgin, Editor-in-Chief
Asli is a senior at Aliso Niguel, and this is her third year of newspaper. She is so excited to serve as this years Editor-in-Chief and apart from leading...