A Look into the UC Housing Crisis
The lack of housing at the University of California campuses has been a factor of extreme stress for many students. Many of those who were unable to receive housing on campus are forced to find shelter elsewhere, at times living in their cars and vans. 
Due to the pandemic, the UC campuses had to restrict their housing capacity to avoid students from becoming contagious. Furthermore, housing accommodations had to be made to quarantine infected students, furthering this shortage of available dorms. Because of this, campuses such as UC San Diego are unable to provide a two-year housing guarantee.
 The UCSD newspaper, The Triton, explains that housing is now offered on a priority basis, incoming freshman and transfer students are guaranteed to house, and second, through fourth-year students are raffled off housing.
For those who are not allotted housing, the high cost of living around the UC campuses makes it exceedingly difficult for low-income students to afford. Roughly 40% of the entire student body that attend UC schools are from low-income families according to the University of California website, far more than private schools.
With living off-campus being out of the question for these students, campuses such as UC Santa Barbara are accommodating up to three students per dorm, converting the little living area for additional beds. Despite this, UC Santa Barbara is not offering online classes, which would allow students to live remotely yet still be able to attend classes for which they paid. 
With more relaxed Covid-19 restrictions, campuses such as UC Riverside have been able to reinstitute their three student forms allowing for more housing. However, the university still turned away 3,500 applicants whom they were unable to provide with a place to stay. 
Similarly, UC Berkeley turned down more than 5,500 applicants this fall has left many students scrambling for high-rent apartments near the campus.
 To afford rent, these university students are forced to work multiple jobs along with a full-time education to simply get by. Not only can it lead to slipping grades, but it also causes psychological distress. 
However, there are efforts being made to create new housing in the future. UC San Diego, for instance, is planning to add 5,300 beds by 2025 with their upcoming project.
Likewise, UC Davis is developing one of its housing sights to add 1,500 beds for this fall semester. 
However, projects to build more housing have been faced with protests from students at UC Berkeley and Santa Cruz to preserve the natural area nearby. In the case of Berkely's protests, law enforcement had to intervene because of people's opposition to building in People's Park, a center of refuge for many homeless people. 
As application deadlines draw near, it raises the question of the future of many current high school seniors who seek to further their education at a UC school. While efforts are being made to create new housing at these universities, students continue to struggle to find livable housing.
Leave a Comment
About the Contributor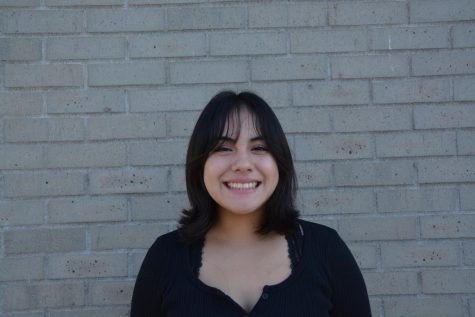 Ashley Aguirre, Senior Editor
Ashley is a senior at Aliso Niguel High School. This is her third year writing for the Growling Wolverine Newspaper and she is now a Senior Editor. In...