Fat Bear Week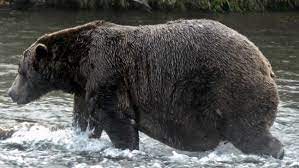 Fat Bear Week is a bracket-style challenge from Oct. 5 to Oct. 11, where social media votes on the bulkiest bear in Alaska's Katmai National Park. 
      Passionate fans showcase their favorite bears through online posters and web pages as a way of sharing their opinion and support for that particular bear.
     Mike Fitz, former Katmai Ranger and current resident naturalist for Explore.org, shared, "It began in 2014 as a one-day promotion on Katmai's Facebook page known as 'Fat Bear Tuesday." 
    Since then, social media aided in skyrocketing this idea to where the park staff expanded "Fat Bear Tuesday" into an entire week in 2015. After the initiation of Fat Bear Week, sites such as Twitter and Explore.org utilized their social media accounts to bring attention to the bears of Katmai Park. 
      During hibernation, bears tend to lose roughly a third of their body weight and account for that through hyperphagia. Prior to hibernation, bears experience a medical state known as hyperphagia, which causes them to consume a year's worth of food in only six months. This is necessary for bears so that they can avoid dying of malnutrition or starvation while slumbering in the winter.
      Amber Kraft, Katmai National Park interpretation and program manager, explained how "a lot of the time, the messages around climate change and the need for conservation are about all these things that are going wrong. This is a story of, 'Here, things are working – and let's keep it that way."
      Fat Bear Week is a wonderful example of success in the wilderness and a healthy ecosystem. Kraft adds, "It's a way to show something that's happening right, and to talk about the importance of conservation without being doom and gloom."
      This subjective competition recently resolved a scandal after more than 9,000 spam votes were found to have interfered with the popularity of a bear. Suspicion arose when bear number 435 gained over 1,000 votes and jumped ahead of the leading contender, bear number 747. Organizers then discovered that spam votes had been counted for bear number 747 as well, causing many to wonder if the previous matchups had been similarly affected.       
      Fortunately, the park was able to quickly review the fraudulent votes and remove them from the ballot box, confirming that no previous polls had been negatively affected.
      Hours after the scandal, Fat Bear Week 2022 crowned its winner. Bear number 747, weighing in at roughly 1,400 pounds, won by more than 11,000 votes. Bear 747 is now the bulkiest bear at Brooks River and a second-time winner. He won Fat Bear Week back in 2020 and returned eager to expand his title. 
      On Fat Bear Tuesday, Fitz proudly declared that "you're looking at one of the largest bears in the world." 
      As a shock to many fans, the four-time champion, Otis, or bear number 480, was knocked out of the bracket. While his physical transformation wasn't as impressive as last year, his devoted fans nevertheless voted for and posted him across social media. 
      Fat is crucial to the health of bears and Fat Bear Week hones in on the natural preparation for hibernation and turns it into a fun competition. 
Leave a Comment
About the Contributor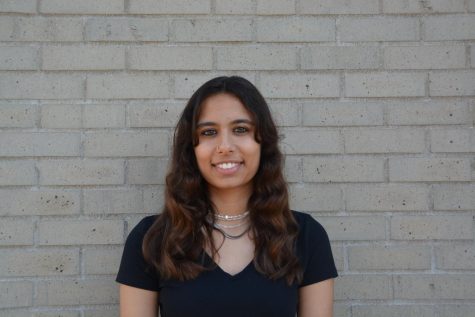 Maya D'Lima, Staff Writer
Maya is currently a sophomore at Aliso Niguel. This is her first year in newspaper and she is excited to explore journalism as she is most familiar with...