Mr. Puffer Balancing Water Polo and History
At Aliso, everyone has heard of the infamous Mr. Puffer. Along with conversing with Mr. Lynch, his next-door teacher and colleague, Mr. Puffer is very involved in the life of the students and athletes at Aliso. 
Mr. Puffer originally did not plan to become a teacher. Initially, he had studied to work in the employee benefits industry at the University of California, Los Angeles. Mr. Puffer was also a collegiate athlete as he was a water polo player at UCLA. 
Right out of college, Mr. Puffer landed a job and became a benefits advisor. However, about 10 years later, his wife, who is also an educator, inspired him to change his occupation into something he truly enjoyed. 
"That is when I realized I wanted to do something I loved and I truly loved water polo," said Mr. Puffer. 
Mr. Puffer not only teaches world history, but he also coaches the boys varsity swim team and the boys varsity water polo team.
Mr. Puffer has been playing water polo since the end of middle school. He dropped football as his sport during high school to pursue playing water polo. Mr. Puffer was also able to continue playing water polo throughout college at UCLA. Water polo has acted as a passion and influence through Mr. Puffer's life as he tries to push that passion out to his players.
Changing his direction of work helped him become a teacher, and he is grateful for that. 
Mr. Puffer enjoys that he is able to see the different aspects of his students' lives whether it is at practice or in the classroom. 
When asked what inspires him to teach, Mr. Puffer replies, "It's the students, the energy they bring into the classroom everyday is what makes it fun as a teacher."
Mr. Puffer believes that he has an impactful connection with both his students and his athletes. While teaching history, Mr. Puffer is able to connect to his students in an academic, yet enriching style. He considers to have a stronger bond with his athletes partly because of the hours spent practicing everyday year-round. Nonetheless, he enjoys being able to teach his students about the historic events that have helped shape our culture today. 
Tanner Stagner (12), one of the captains of the boys varsity water polo team, states that Mr. Puffer, "Pushes us to swim faster and be the best we can, he knows the potential we have and wants us to reach it."
Another varsity water polo player, Paxton Smith (12), agreed with Tanner, replying, "He knows our limits and pushes us past them." 
When asked if Mr. Puffer had any influential teachers or coaches in the past, he replied, "It was mostly my teachers in high school, but my college coaches also really had a big impact on me."
Having these impactful role models helped influence Mr. Puffer to transition into becoming a teacher and coach. 
Leave a Comment
About the Contributor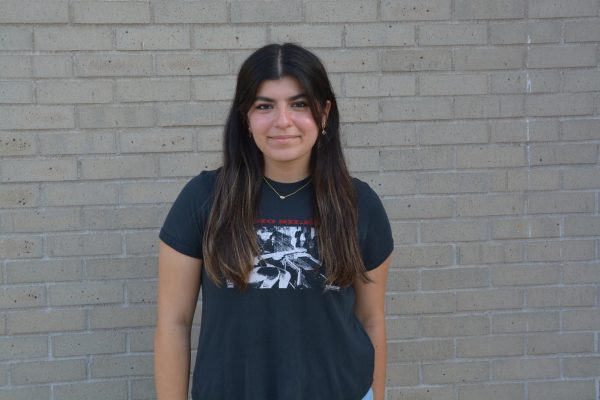 Roxana Bazargani, Social Media Coordinator & Photographer
Roxana Bazargani is currently a  junior at Aliso Niguel High School who is looking forward to her second year at the Growling Wolverine. In her free time,...