Girls Tennis Shoots Into League
The Girls Tennis Team has begun league and have been doing extremely well. They are a force to be reckoned with, as they have won all of their league games so far. 
They have played 8 games in total against teams like San Clemente High School and Tesoro High School. The girls are first in the South Coast League with only 2 league games left.
In league, the girls have 4 teams, Tesoro High School, San Clemente High School, San Juan Hills High School, and Trabuco Hills High School, that they each play twice. The tennis team has been in the league since Sept. 20th, playing 6 league games. Currently the Aliso Niguel tennis team is first overall in the South Coast league. 
Against San Juan Tuesday, Ann Kato (11) had a tough match against her opponent, Sydney Wolfe (11)  a line one player, however, Kato prevailed and won the match. The match is forecasting another successful season for tennis. Ann Kato is an exceptional player and the whole team has encouraged each other to achieve win after win. She participates in doubles and singles matches. All her teammates always mention her fantastic matches, exclaiming that she battles hard and she is very exciting to watch. 
Captain Keelie Beres(12) and Mia Johnson(12) competed in doubles yesterday, they played against San Juan's 2 line doubles. They won 6-1 and captain Keelie Beres (12) explained, "we play really well together." Tennis doubles requires considerable teamwork to be able to win a match. The players have to communicate and react quickly while their opponents have the same situation. In matches where the girls win by 5 points communication is essential, especially against other skilled players. 
Although tennis is singular and doubles matches, the whole team needs to play well for overall achievement. The girls tennis team has worked hard over the years at perfecting their talents to synchronize, and win. Not only for themselves in that match, but for their whole team. That concept is what led the girls tennis team to a 17-1 win against San Juan High School. 
Another one of the team captain's Yaz Kalayciogou (12) stated "it's been a really great season and the tennis team feels super close to each other this year."
The team has acknowledged that being the league champions for 2 consecutive years has made them confident in their ability to succeed. The tennis team only has 2 league games left until playoffs, but they remain undefeated in league, so they are guaranteed a spot in CIF, the highschool playoffs. 
The girls last 2 games are against Trabuco Hills High School on Tuesday, and against San Clemente High School on Thursday. Trabuco Hills is an away game, but San Clemente is at home. Hopefully the girls tennis team will be successful and go undefeated in league, winning and moving onto CIF to continue fighting for another title for the Aliso Niguel Wolverines.
Leave a Comment
About the Contributors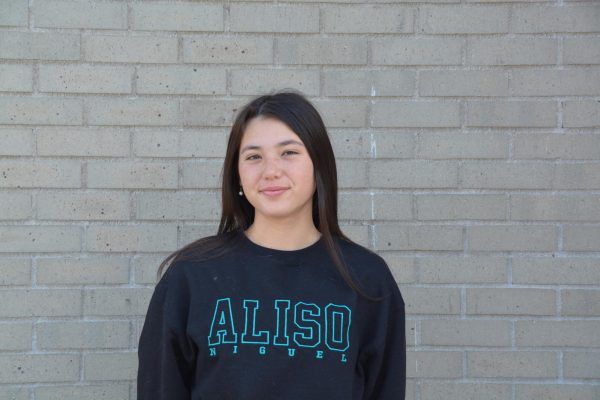 Brooke Cooperrider, Photographer
I enjoy doing photography specifically for football, lacrosse and basketball. In my spare time I love reading, playing softball, and eating food.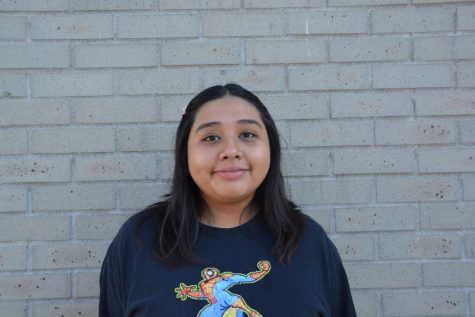 Jaylenne Pliego, Photographer
Jaylenne is a senior in high school, and likes listening to music and editing. She also enjoys writing articles.