Possible Hoaxed Explosion at Northeastern University Leaves Many Disturbed
An undetermined hoax explosion occurred on Tuesday night when a package was delivered to Northeastern University in Holme's Hall. The explosion was said to be sudden and the 45-year-old who was involved in the attack was left with minor injuries during the explosion.
The package was reportedly an explosion. As a result, academic classes within Holmes Hail. Holmes Hail served as the university's Media Labs which emphasizes virtual design and development. The place was also known for supporting women's gender and sexuality programs and the creative writing program. 
Schedules were canceled and students were evacuated from their classes. Police investigators continued to stay on the premises of the school to figure out if the sudden explosion was intentional. 
An employee, Jason Duhaime, was found to be a prime suspect in the explosion when the details of his story did not add up to the course of events. Police also found that the injuries caused would not happen in the description provided by Duhaime. 
Duhaime appeared in the Boston Globe where he said the situation was "very traumatic" on Wednesday and was found to be guilty of the package explosion. He continued to the newspaper, stating "I did not stage this … No way shape, or form .. they need to catch the guy that did this." It was from here that caused many to suspect Duhaime. 
News centers like Newscenters have tried to reach out to other employees shaken by the situation but have not received any response. 
Interestingly enough, The Boston Police Bomb Squad continued to monitor the university's surroundings and found a suspicious bag spotted at the Museum of Fine Arts. However, the bag was revealed not to be explosive. 
It was also revealed that a note was found inside the case of the explosion that made references to virtual reality and Mark Zuckerberg which sources confirmed. 
The question of a "Pelican-style" case arose which is a company that designs cases to protect sensitive equipment. However, Boston's FBI office declined any sort of response on Wednesday. 
On Wednesday, Northeastern University posted on its website that the premise of the campus was safe and students could return to normal scheduling circumstances.
Although the victim of the act has been caught and the threats of a possible bombing on campus will not resurface, many students and staff are left fearing for possible signs of an explosion. 
Lisbeth Martinex stated that "Every time I go to a class or dining hall or anything in general, people are just talking about what's going on and what went on yesterday. A lot of people are still anxious and obviously scared of the situation."
The explosion became compared to the situation when two bombs were planted during the Boston Marathon and ended up killing three and injuring more than 260 others which marked one of Boston's biggest scares. The explosion at this school soon emerged as the new fear since then.  With  Northeastern University having a limited number of 16,000 graduates, many of the staff have urged all students and anyone on campus to report anything that seems suspicious and to stay safe.
Leave a Comment
About the Contributor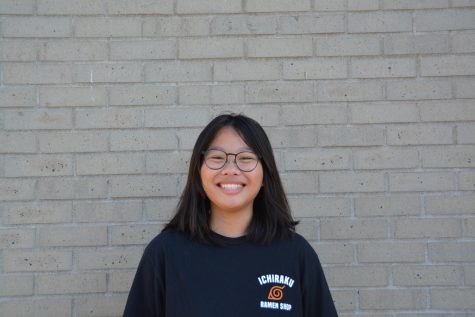 Kaila Kelly, Staff Writer
Kaila is a Junior at Aliso Niguel Highschool that is ready to take on challenges and get ready for this year's Growling Wolverine. Kaila is optimistic...