Study Habits You Need This Year
With the new school year coming around, students are getting back into the swing of things. Tests and quizzes are stockpiling students' lives and studies show that 52% struggle with completing their coursework to prepare for their exams and quizzes. This often goes hand in hand with procrastination and laziness. Students also show that 86% of high school students procrastinate on their assignments and studying. However, there are always solutions to fixing these problems. 
Firstly, it is important to organize yourself and your space. Cramming doesn't do you any good because the messy environment will cause you unnecessary stress and is more prone to causing anxiety. Cindy Yang (11), a student at Aliso Niguel Highschool says, "Oftentimes, I go somewhere other than my room to study because it is cramped and messy. I've learned that going somewhere else with more space helps me with studying!" 
Creating to-do lists and flashcards are very efficient ways to study as well. Mrs. Seppe, a teacher at Aliso Niguel High School says, "Students will study and remember information better if it's written down rather than looking at an online flashcard system like Quizlet." Mrs. Seppe also uses other things like desk calendars to prioritize her schedule and recommends that other students do it as well. 
It is important to make your studying worthwhile and people have many ways of achieving that. Many students feel that they are able to concentrate better when they create study groups. Studies show that creating study groups allows students to learn from each other and enhances their studying experience. 
Aliso Niguel Highschool student, Jade Field follows through with the method of scheduling because "by having a schedule on what times to study, it helps me keep myself organized. Putting tests and quizzes on my calendar helps as well because being on time is important to me. It can help students so that they don't have to study last minute."
However, one of the biggest things students forget to do during studying is to take breaks! Taking breaks allows the mind to rest and not take in so much information at once. The longer the brain works, the less it is likely to understand simple information. In general, remember to take care of your body!
Lastly, reviewing information after homework for 20-30 minutes every day will allow the brain to process information easier and have it remembered much quicker. Cramming information right before a test or quiz will not do you any good. Ms. Ngyuen, College and Career counselor at CUSD and Aliso Niguel Highschool suggests that actively studying after school will improve study habits and will improve your brain's efficiency at memorizing information. 
While studying may seem like a tedious and boring task, it helps you work efficiently and if you follow these study tips provided, studying may become something that will impact you in many good ways. 
Leave a Comment
About the Contributor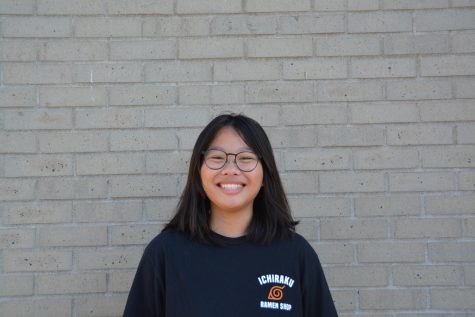 Kaila Kelly, Staff Writer
Kaila is a Junior at Aliso Niguel Highschool that is ready to take on challenges and get ready for this year's Growling Wolverine. Kaila is optimistic...