Club Spotlight: Paper Bridges
At a packed and eventful Club Rush on Friday, Sept. 16, students flocked to join new and returning clubs. Paper Bridges was one of many featured volunteer and community-focused groups seen among the stands. It strives to "lift the spirits of struggling children throughout the world, particularly orphans," through "words of encouragement" and "moral support," as mentioned in their mission statement. 
Formerly headed by alumni Jessie Blattner, the club is now under new leadership by president Everett Mathiason (12) and vice president Ashley Aguirre (12). Other primary officials that manage Paper Bridges include Mia Roman (12) as secretary, Reed Collins (12) as outreach director, and Gabe Gibson (12) as treasurer. 
Since the leadership of Paper Bridges consists of only members in the senior class of 2023, the future of the club in the next year seems unclear. With faith in its potential for making a positive impact, Aguirre mentions that, "We want to pass it on. My sister said she wanted to become president."
Mathiason shares the club's vision of connecting with the community. He explains that in the first several meetings, "[We're] going to [have] an explanation of what our roles are and what the club is about…and then…we're going to hand out pieces of paper to [the members] and write to the orphanages and mail them out." Mathiason plans that, "every meeting, we're expecting people to write a letter and get a letter." The goal, he says, is to establish a pen pal relationship with a specific person to write to each meeting, scheduled for every third Friday of each month in Ms. Torres' room, Room 307. 
Like many extracurricular activities, the club encountered difficulties with operation through the pandemic and quarantine restrictions. In the 2021-2022 school year, Paper Bridges focused more on communicating with hospitals, coinciding with the huge surge of COVID-19 cases. Due to the restrictions that were additionally placed by head organizations, Mathiason adds, the club was not able to receive replies or establish any consistent recipient to write to. In spite of this setback, they continued to send out words of support to the medical scene, including even doctors and performing surgeons during the difficult period. This year, Collins shares, "I think we can expand to any in need. There's a lot of people who need cheering up and if we can write letters to cheer them up, I'll try my hardest to make that happen."
With around 50 people initially joining the club during Club Rush, the number of active and dedicated members remains to be seen. In the 2021-2022 school year, Paper Bridges saw between 15 and 20 members in attendance, some of them directly from Ms. Torres' classes since meetings were held during tutorial. The club hopes to gather more involvement this year. 
Paper Bridges sets its sights on supporting children in orphanages, already reaching out to various organizations in the state. The upcoming meeting will be on Friday, Sept. 30, to kickstart the year's agenda and welcome all of its members. 
Leave a Comment
About the Contributors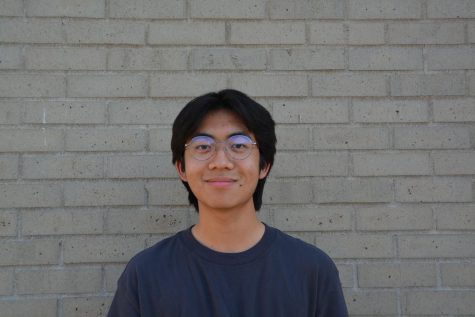 Aidan Lee, Copy Editor/Comic Illustrator
Aidan is a senior at Aliso Niguel High School. While it is his first year joining the Growling Wolverine Newspaper, Aidan is excited to bring his writing...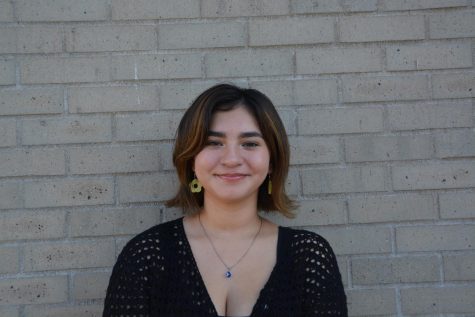 Mia Roman, Social Media Coordinator
Mia Roman is a senior at Aliso Niguel High School. This is Mia's third year on the Newspaper Staff. In her spare time, Mia enjoys listening to music and...