SAT Preparation Tips: A Full Guide
The SAT, or the Scholastic Aptitude Test, is now available for students to take in October. It is offered seven times a year, usually on a Saturday, and costs $60 every time. Students usually take it during the second semester of their junior year, but they can extend or keep retaking it until the fall of their senior year.
The SAT is an exam that lasts around three hours, with reading, writing, and two math sections. In June 2021, College Board announced that the SAT essay would be discontinued.
As for the SAT itself it is no longer required for college applications, especially in the University of California (UC) school system. Lots of schools are still undecided on whether or not they want to keep it optional forever.
Many students at Aliso are choosing to opt out of taking the SAT. Although scores are not needed, high scores do still help applications.
The SAT is scored out of 1600 points, and scoring at the 75th percentile, or a 1215, would benefit college applications. The 90th percentile is 1340 and the 95th percentile is 1410, according to the
College Board. The 70th percentile means that 70 percent of the others' scores are lower. Consider taking the SAT especially if the desired college recommends submitting them or if AP scores are low.
For those who do want to take the SAT, it is helpful to be aware of the test structure. The reading section lasts 65 minutes and contains 52 questions, all multiple choice. They provide five
passages: four single passages and one paired set, each being at least 500 words. The topics can be literary narrative, science, history, and social science. It is recommended to read the short blurb at the top of the passage to see what it is classified as.
Most of the time, students can just jump straight to the questions without reading most of the passage. A lot of the questions refer to specific line numbers, so refer there and read the paragraph around that line, and the answer is usually there. For inference or evidence questions, most of the time, it will give line number choices so that the student does not have to read the entire passage to find the answer.
Save the general or summarizing questions last, because once all the other questions are finished, the student would have a good general idea of what the passage was about.
The writing section is 35 minutes and 44 questions, all multiple-choice, so keeping track of time is very important here. Some good writing rules to remember are how to use colons, semi-colons, dashes, and commas. A lot of times, the SAT will ask what a phrase should be replaced with.
Remember that subjects and their verbs should always be consistent. After that, conciseness is key to the right answer. Again, everything is multiple choice, and even if some choices seem wordy, as long as it is still grammatically correct, it could be the correct choice. Sometimes they would ask what the best structure of a paragraph should be, but choose the option that seems most logical.
The SAT contains two math sections, one with a calculator and one without. With a calculator, students have 55 minutes to answer 30 multiple choice questions and eight that are free-response. The free-response questions have their own grids and bubbles to circle in.
The section without a calculator lasts for 25 minutes and there are 15 multiple choice questions and 5 free-response questions. For both sections, review basic algebra and geometry. The test will also provide a formula sheet for areas, volumes, etc. Some questions will be real-life word problems that require students to come up with equations to solve them.
Now that all sections of the SAT are covered, it would be ideal to start early, maybe even a couple of months. Taking the PSAT could help with seeing what the test-taking environment is really like. Although both tests are scored differently and the PSAT is shorter in length, the questions are nearly identical.
If not, taking practice tests at home through Khan Academy or a SAT preparation book is also beneficial. When it comes to multiple choice, using the process of elimination would be the best strategy when the answer isn't clear enough.
Worst comes to worst, guessing does no harm. Answer every question on the SAT, and maybe some of those guesses will turn out right. Also, don't spend too much time on one particular question, because in the end, all the questions are worth the same. Go through the easy questions and come back if there is time.
Pace out studying; maybe even make a schedule. Ella Mercankaya (11) suggests, "Make sure to prepare months in advance. Don't stay up all night binging shows and reading fanfictions. Take this test seriously because it really does impact your future. I wish everyone good luck."
Cassidy Duenas (11) also says, "Remember to stay healthy and get lots of rest. Even though this is important, overall mental and physical health needs to be taken care of."
Although high SAT scores are helpful, remember that the rest of the college application needs to be strong enough on its own.
View Comments(1)
About the Contributor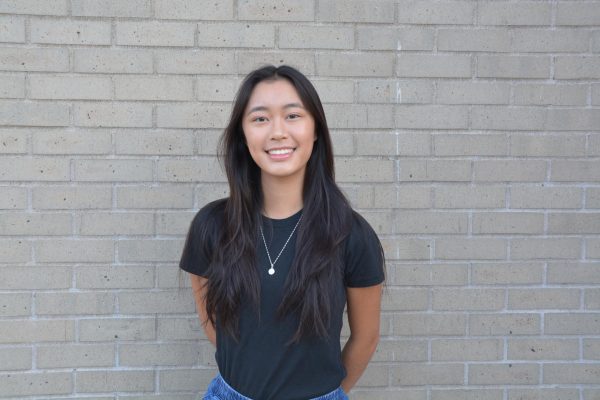 Eunnie Wu, Senior Editor & Copyeditor
Eunnie is a senior at Aliso Niguel high school and is a Senior Editor in the Growling Wolverine. She is involved in several different clubs and swim, and...