New Disney Movies
  With the fall season upon us, many are seeking new movies to see in the theaters, especially Disney movies.  With sequels like Inside Out 2 and Hocus Pocus 2 and live-action movies like The Little Mermaid being released, Disney fans are ecstatic.  
     These new movies were announced at Disney's D23 Expo: the ultimate Disney fan event. The D23 Expo is three full days of "inside the magic" experiences. This includes exclusive sneak peeks at new Disney movies released this year as well as the next year to come.  
      Although many classics are being brought back with some twists, Disney also has plans for some exciting new movies. In November of this year, the movie Strange World is scheduled to come out. Directed by Don Hall, this movie is an action-packed adventure film, and many Disney fans cannot wait for this release. 
      From the director of The Good Dinosaur, this June comes Elemental. This movie follows the fiery Ember and watery Wade and their many adventures together in the city of all elements. 
      Another original is Wish, said to be released in November of next year, following a girl, Asha, and her sidekick, Star, in a fantasy fairytale kingdom. This film focuses on the famed star that Disney fans have wished for many many years. 
       While new Disney movies are always a hit, the classics never miss. Hocus Pocus 2 is set to be released Sep. 30 of this year extending the shenanigans of the three classic witches we know and love. 
    New live-action Disney movies such as Little Mermaid, released May 26 of next year, and Hercules is on track for release soon as well. 
    A Disney fan favorite, Enchanted, is getting its sequel as well.  Disenchanted, directed by Adam Shankman, will be released in November of this year. Following the classic Giselle, portrayed by Amy Adams, and a new villain, Malvina Monroe, played by famed Saturday Night Live actress Maya Rudolph. Along with Disenchanted, Night at the Museum: Kahmunrah Rises Again, will also be released this year. 
       Indiana makes a triumphant return as well with a fifth Indiana Jones being released on Jun. 30 of next year. 
     For many Disneyland fans, the famed Haunted Mansion ride is a favorite. Although a Haunted Mansion movie starring Eddie Murphy already exists, this August, Disney reboots the franchise with a brand new take on the tale. In this film, a single mom hires a tour guide, a psychic, a priest, as well as a historian to help exorcise her newly bought mansion. This horror comedy is sure to wow audiences. 
      Some other sequels and live actions set to release this year and next year include Peter Pan & Wendy (2023) a new take on the classic Peter Pan story, Snow White (2024) a live-action version of the Disney classic, Inside Out 2 (2024) Riley's adventures as a teenager, and Mufasa: The Lion King (2024) a sequel to the live-action Lion King. 
Leave a Comment
About the Contributor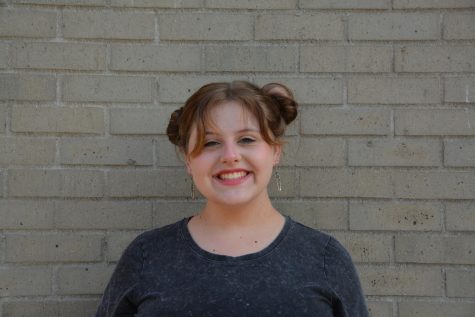 Payton Murphy, Staff Writer
Payton is a senior at Aliso Niguel high school. She enjoys creative writing and has an interest in journalism. This is her first year in the growling Wolverine...