Europe Trip
   Among the many senior activities this year, a well-known and beloved activity is the senior trip to Europe. With 259 days until departure, the trip, as always, is run by Mrs. Wright from Jun. 6  through Jun. 24. 
      The cost per student for this trip is $5,850 and includes round trip airfare, and 16 overnight stays. Full European breakfast is provided daily along with dinner. This trip includes walking tours guided with high-tech headsets, and a TGV train to Zurich, Switzerland. Another addition to this trip is a four-day Greek cruise with four overnight stays in the cruise cabin. 
     Days one through four will take the students through Paris, France with many sightseeing attractions, including the iconic Eiffel Tower. Days five through ten take place in Rome, the home of the ancient Coliseum, among many other things. Also while visiting Rome students will see Saint Peter's Basilica, the Vatican museums, and the renowned Sistine Chapel. From there the group will travel to Switzerland and see Lake Zurich. The last stop will be Greece, starting with a visit to the ancient city of Athens, where you'll see the Acropolis and home of the Olympics. Lastly, the tour will also include a five-day four-night cruise of the many Greek islands. 
       "This is the safest, most fun way to see Europe," says Mrs. Wright, and the students and teachers are ecstatic about this trip. The registration deadline is Sept. 28, for this remarkable, once-in-a-lifetime, experience. This is not a school-sponsored trip, which gives students the freedom to do more when touring Europe
       Mrs. Wright also states, "this is the safest, cheapest, and best way to see Europe," the price for students, as previously stated, is $5,859.  An automatic monthly payment plan can help assist by making smaller payments. The next student meeting is in Mrs. Wright's classroom, portable 9, on October 17th. This meeting will be for scheduling and choosing roommates and getting to know the people traveling this year. 
      "If you're gonna go to Europe this is the way to go " Mrs. Wright states. 
       If any of the seniors have any questions at all about this trip, feel free to go see Mrs. Wright in portable nine. An important note, the tour costs do not include airline-imposed baggage fees or fees for any required passport or visa.
Leave a Comment
About the Contributor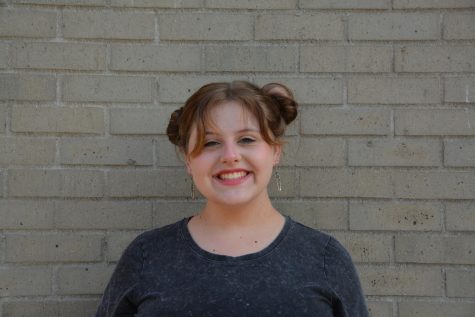 Payton Murphy, Staff Writer
Payton is a senior at Aliso Niguel high school. She enjoys creative writing and has an interest in journalism. This is her first year in the growling Wolverine...