The Girl on the Field
Women have long been fans of football but there has never been opportunities for them to participate in the sport. The NFL, the most famous football league in the world, is primarily run by men in every aspect of the organization. In 2020 Sarah Fullerton made headlines as the first woman to score in a Division 1 Football game at Vanderbilt University in a game against Tennessee. Although women had played in collegiate football before this game, Sarah made national headlines and became a symbol for women in sports. At the highschool level girls have been participating for years now though not to the extent of the guys. Aliso Niguel now has their own girl on the field as Freshman Valeria Alonso or Val joins Aliso's freshman football team becoming the only girl in the whole program. 
Many people in the community were surprised by a girl on the team but Val told reporters that joining football was not a surprise to her family. 
"I have been around football my whole life," She mentioned and continued that "My brothers and I had played flag [football] before but I have always wanted to play tackle football."
Football is not a temporary activity for Valeria. She's been around the sport her whole life and if given the opportunity she hopes to continue highschool football through the next three seasons. Val has become a defensive player for the team playing Outside Linebacker for the Freshman squad.
Val's brother had previously been a player for the Wolverines. Val had gone to a majority if not all of his games and hoped to see herself out on the field when she came to Aliso. 
"My older brother had played football all his life and I had always been a water girl for his team or I would help out." 
Being the only girl on the team, you would assume that it would come with challenges however that is far from the case. Val's coaches spoke highly of her and assured reporters that she has no problem fitting right in. 
Coach Colwel, the assistant for the Freshman team, spoke highly of Val and her work ethic.  "She's like one of the boys….I can throw her in and she'll take on the boys anytime. She doesn't back away from whatever she needs to do. She wants to jump in and be out there just like any of the football players. Yeah she's a female but she's playing like all the boys do." 
Val made a point of pointing out the support she has received from her teammates as well.  
"All of the guys on the team are very supportive of me. They help me out when I ask or if they see me having problems." 
The Freshman team had a successful preseason as they finished 1-1 with a loss against Canyon at the start of the season and a win against their rivals Dana Hills 22-18. With League approaching the team is taking the same approach to their strategy as the Varsity team focusing on perfecting the little things in their game to benefit their overall ability. 
Valeria is definitely a player to look out for as she continues her high school career at Aliso. She is breaking down barriers and paving the way for more girls to compete at the high school level. 
Leave a Comment
About the Contributors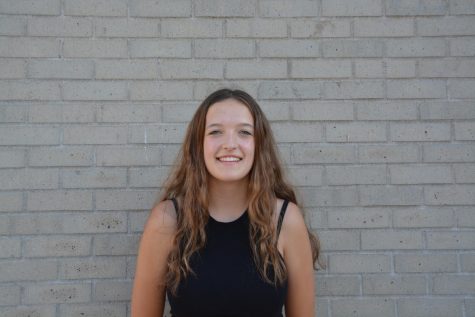 Rian Barr, Staff Writer
Rian is a junior at Aliso Niguel High school and this is her first year on the Growling Wolverine Staff. She's lived in California her whole life and...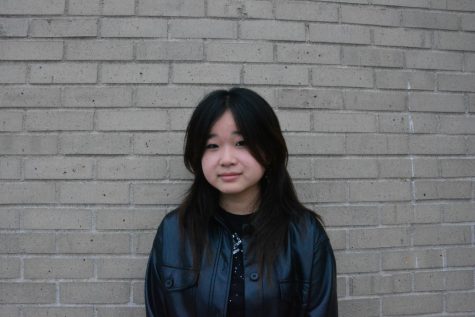 Cindy Yang, Photographer
Cindy Yang is a Junior at Aliso Niguel High School who is passionate about journalism and communications. She is a friendly individual who loves to make...