GED Options for Students
General Education Development (GED) is a test offered to high school students. Once a student passes their GED, they receive a certificate and students are able to leave high school before their expected graduation. The certificate shows students reaching high school academic level performance. 
California recently updated the GED tests. There are two tests students can take to receive a certificate: California High School Proficiency Exam (CHSPE) and GED. 
The CHSPE is approximately three and a half hours. This test is available for 16-year-olds and students who have completed their sophomore year. This test consists of English Language Arts and Mathematics sections, and both sections must be passed in order to receive the Certificate of Proficiency. This test is usually offered three times a year and costs $230 to register.
According to the CHSPE website, students "are not recorded as dropouts" and "not coded as 'graduates,' but are coded as 'completers'" on reports.  
The GED is a national level exam where students must be 18-years-old in California to take this test. The test covers four subjects: mathematical reasoning, reasoning through language arts, social studies, and science. The GED is much longer than the CHSPE, approximately seven and a half hours. Students usually take one subject test at a time, and can choose what dates and times work best for them. Similar to CHSPE, once the student passes the exam, they can receive a certificate.
In California, it costs $41 per subject to take the GED online, and $35 per subject to take the exam in person. 
Both tests do not offer an actual high school diploma, as those can only be received by graduating high school.
"One thing I do think is very important is there is a lot of value that both employers and schools put upon a diploma from school because it shows course works completed and level of students," Mr. Nichols explained. 
At Aliso Niguel, there are not a lot of students who take the GED. If there are students not on the path to graduate, the school has systems placed to support them to graduate late. However, on average, there are about one to two students who take the CHSPE every year. 
Students who take the CHSPE test have varying reasons. 
 "I've seen it happen with cases like student actors that are working in that field and it's difficult with the timing of school days and their acting career. I've seen it with students who have severe medical issues that are making it more difficult to attend school daily. It alleviates one more of the stresses in their lives that are affecting them," stated Mr. Nichols. 
Leave a Comment
About the Contributor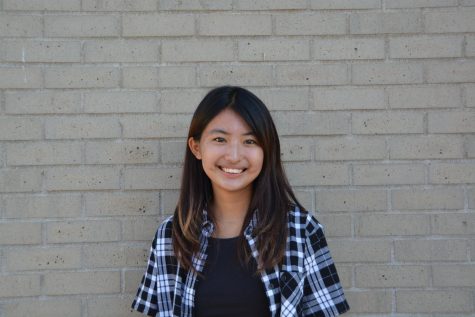 Kiara Azuma, Senior Editor
Kiara is a senior at Aliso Niguel High School and this is her third year writing for the Growling Wolverine. She is excited to be part of the school newspaper...