CUSD Introduces College at Capo
Capistrano Unified School District introduced a new dual enrollment program called College @ Capo where students can take college courses in high school campuses. This is the first time this program is available for students. College @ Capo is brought to students by CUSD and Saddleback College. These courses are free, including the textbooks used in the classes. The instructors for the classes are from Saddleback. Students are allowed to sign up for two courses for the list. The college courses in the fall schedule will begin on Sept. 20 and end on Dec. 20. 
At Aliso Niguel, Humanities 1 is offered on Tuesdays and Wednesdays from 3:30 p.m. to 5:35 p.m. This class will take place in Room 108. It is recommended that students take English 1 or Honors English 1 before taking this class. According to the flier posted by CUSD, the Humanities class introduces students to the "central disciplines of the humanities including philosophy, literary theory, art history, and music theory." 
Mass Media and Society is offered at the same time and place at Capistrano Valley High School. This course is "designed to increase student awareness of the impact of mass media in shaping society." 
On Tuesdays and Thursdays, four classes are offered. The Film as Literature is available at Dana Hills High School from 3:45 p.m. to 5:50 p.m. The same class is offered at San Juan Hills High School from 3:45 p.m. to 5:50 p.m. Similar to Humanities 1, it is recommended that students take English 1 or Honors English 1. Film as Literature "examines foreign and domestic film as a literary art form."  
At San Clemente High School, Intro to Sociology is offered from 4:00 p.m. to 6:05 p.m. This course covers a range of topics from "social institutions, culture, human behavior and relationships, social forces, socialization, social structure, social class, social inequality, gender, and social change." 
These courses transfer as three units to CSU and UC as three hour lectures. Aliso Niguel's Career Guidance Specialist, Ms. McClenaghan, assists students to sign up for College @ Capo. 
"I do recommend this for students. It is a chance to get your general education before college and get textbooks for free," Ms. McClenaghan stated. 
The registration date to sign up for the classes has been extended to Sept. 30. 
"There have been a lot of interests, but because of the quick turnaround for fall, I don't think a lot of people got to register. The registration has been extended," she said. 
There will be new courses in the spring. 
Leave a Comment
About the Contributor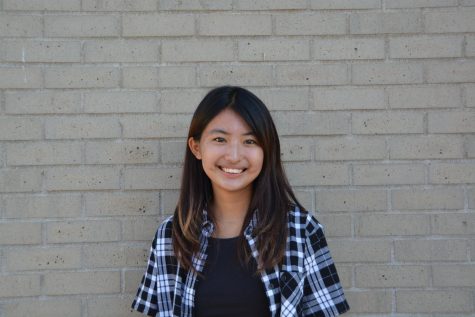 Kiara Azuma, Senior Editor
Kiara is a senior at Aliso Niguel High School and this is her third year writing for the Growling Wolverine. She is excited to be part of the school newspaper...