CPK Location Opening in Laguna Niguel
A new California Pizza Kitchen (CPK) location is opening in Laguna Niguel. California Pizza Kitchen has been a long-time favorite spot for students here at Aliso Niguel. Opening a location so close to the school creates yet another desirable hangout spot for high school students. 
The location will be opening in early October and is located on La Paz next to In-N-Out. Being so close to the extremely popular In-N-Out restaurant, which is a favorite for students after Friday night football games, it is expected for CPK to garner large crowds of students after its opening.
The location is a part of the larger California Pizza Kitchen franchise restaurants, so customers can expect the menus to be similar to the other CPK restaurants, many of which are significantly farther than this new one. The placement of this CPK makes it an optimal location for all residents of both Aliso Viejo and Laguna Niguel. 
Eunnie Wu (11) states, "I know there is a CPK in the Irvine Spectrum, but it's great that they are opening one that is nearby." 
The opening of this location is likely attributed to the vacancy in the plaza next to In-N-Out, as well as likely possible profit from such a convenient location for many target audiences of the restaurant.
Along with new businesses such as this new CPK, job opportunities for high school students become available, so they can look out for those once the restaurant has its official opening some point soon in the next month.
In addition, construction of this new CPK has already garnered a significant amount of attention from locals, considering the noticeable construction site that appears soon to be finished and the sign that claims it to be opening in early October, though the exact date is still unknown.
Not only that, the addition of a CPK in the local area will supply members of the communities with popular menu items such as their pizzas. Reede Hendel (11) says, "I'm so excited for the new CPK because now I can order the pineapple pizza there." Many people who enjoy pizza, specifically at CPK, love pineapple pizza, even though it is supposedly a controversial topic. These are only a few examples of students at ANHS being excited for specific food on the menu at CPK that they will be able to get and could not previously.
For any students unfamiliar with the location of this new CPK, it is only about a five-minute drive from the high school, incredibly close to In-N-Out, as the two practically share a parking lot.
One thing is for certain: after this new CPK location opens, it is bound to attract the attention of students and locals that have long since waited for the arrival of a location much closer to their homes than the current nearest in Mission Viejo, which is at least a 15-minute drive and considered inconvenient by many. The growth of CPK into the Aliso Viejo and Laguna Niguel communities will bring them more business, as most people previously would not go out of their way to take a half an hour round trip to get CPK, and now they don't have to.
View Comments (3)
About the Contributor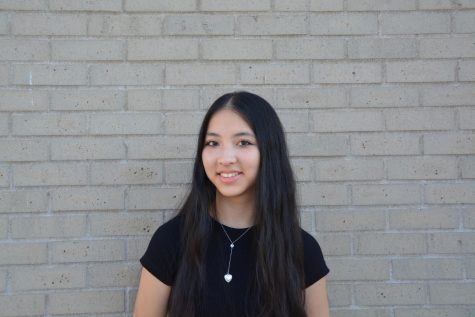 Artemis Yang, Staff Writer
Artemis is currently a senior at Aliso Niguel, and this is her second year in Newspaper. She is excited to write for the Growling Wolverine. Artemis is...