What's Happening with Lowe's?
In 2018, the Lowe's near Aliso Viejo Town Center shut down business for good. It came as a surprise for many shoppers who enjoyed its proximity to their homes. It resided on the corner of Enterprise and Aliso Creek Road, right across the street from the movie theater.
There has been a lot of speculation about what is going to be put in that huge, empty building. Of course, many thought it might have been done already after waiting for about four years. One may recall that it had opened as a Spirit Halloween store during the fall, but then closed after about a month of being open.
The garden structure of Lowe's, which was surrounded by concrete, had also been recently destroyed. 
For years, many people had the idea that they were turning that area into more apartment homes waiting to be rented out. But when that never occurred, people soon realized that something else may have been going on. There has recently been news of something else filling the space.
There has been a new foundation laid out that puts the 99 Ranch Market right where the old Lowes used to be. This store is an Asian supermarket that includes a variety of different foods at reasonable prices. There are currently about 52 of them open in the United States, and Aliso Viejo looks to be a new addition. 
In the next few months, they will have many different sales that will attract a range of customers. It got the name 99 Ranch Market because in Asian culture it means good fortune and freshness. It is a large chain that will appeal to shoppers, but may provide competition between the nearby Trader Joe's and Ralph's.
There has not been an official date set to when this market will open, so people may be waiting for years until they can finally shop there. And there has now been news that the Michael's next door will also be closing its doors for good in about a week. 
It will be interesting to see how long it will take to find something that will replace Lowe's. Will they connect the market to make it even bigger? 
Leave a Comment
About the Contributor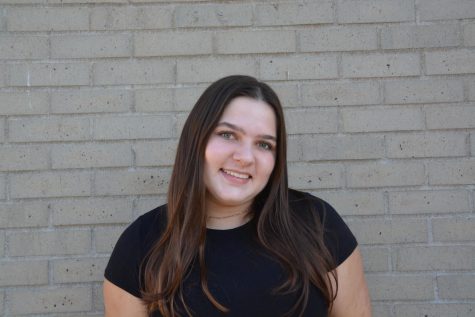 Madelyn Pelle, Copy Editor
Madelyn is currently a junior at Aliso Niguel High School and this is her second year on the newspaper. She enjoys practicing and competing with the school's...