Cheer Makes the Crowd Go Wild
  The cheer and song team at Aliso Niguel High School has offered tremendous spirit at every football game and competition. The cheer team has yet to compete for the 2022-2023 school year, but has been working hard to perfect their routines.
Madi Almy (9), who is a flyer on the varsity cheer team shares, "Being a freshman on varsity is an incredible honor but also a little intimidating."
She further explains that her coaches and teammates have served as a significant inspiration to her, encouraging her to work hard and try her best despite the challenges.
The team has quickly created a strong foundation over the few months to support each person to reach their fullest potential.
The pressure is on for the song team this school year as a new dance style has been added into their routine. Jazz has been incorporated into their routines this year. An addition to their typical dance style known as "Pom".
The JV Song Coach, Mia Adams sees this as a fun new challenge, but understands the pressure added onto the team as there is a "whole new routine, a whole new style, and a whole new difficulty for them."
Football games and competitions are both taken very seriously by each team, but are completely different from each other performance wise. Coach Mia Adams explains, "Sideline is very simple and fun and does not include having a lot of difficulty. This is mainly for crowd engagement to have with you guys in the stands at the football games. During competitions, we incorporate a lot of our skills with technique. For song competitions, we will do a lot of turns and jumps. For cheer they include much more tumbling and a lot more stunting so a lot more advanced in competitions." Each team incorporates much technique into their routines as they practice for their upcoming competition meets. 
Respect is very important in making a strong team, which the JV song team demonstrates to the coaches and to their teammates. The team has been working hard throughout zero period to practice their routines as Coach Mia adds, "I will say that I am very lucky to have a connection with them as they work very hard. I respect them, I feel like they respect me, and they are a lot of fun." This year's team is stronger than ever as they will dominate their 2022-2023 season.  
The Aliso Niguel cheer and song team has incredible coaches that want the best for each member of the team. Both teams never fail to bring out their spirit during the games as they work hard to engage the student section. Therefore, Aliso Niguel High School awaits each team's next achievements throughout the year. Go Wolverines! 
Leave a Comment
About the Contributor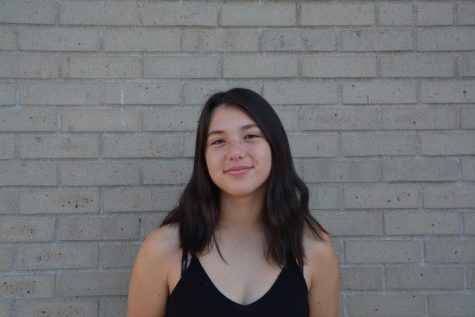 Brooke Cooperrider, Photographer
Brooke Cooperrider is a junior, she loves photography and reading. She plays softball and enjoys photographing sports.