Hispanic Heritage Month 2022
Thirty-four years ago Hispanic Heritage month came into existence to honor the impact the Latin-American community has made on the United States. This year's theme is Unidos: Inclusivity for a Stronger Nation.
According to The National Council of Hispanic Employment Program Managers,  "Both the theme and poster reinforce the need to ensure diverse voices and perspectives are welcomed in decision-making processes." – The artist of the winning poster, Ms.Irene Matos chan, explains that she drew it to represent pride in a person's race.
A perfect example of who expresses this notion is famous singer Bad Bunny, after Winning Artist of the year he says, "I always knew that I could become a huge artist without changing my culture, my slang, and my language."
 Many Hispanics grow up experiencing or seeing the discrimination against their people in the United States so it is vital to make them feel validated beyond these 31 days. Heritage months give us the time to celebrate and acknowledge their history and cultures. From Sept.15 to Oct.15 we dedicate to Hispanics with parades, food festivals, communicable gatherings, and more. 
Adry Gonzalez, a Guatemalan woman, gives her perspective on Hispanics in the states, she says,  "I believe we keep this country going. Hispanics work some of the toughest jobs. I believe we deserve recognition for what we do." 
Recognize them by participating in the celebratory events, getting educated on their history, and even supporting local Hispanic-owned businesses. Some of the cultural foods worth trying are empanadas, chicken fajitas, enchiladas, tacos, and carne asada. These can be found at local restaurants and markets such as Avila's el Ranchito, Perlas Taqueria, and Javiers. be found at local restaurants and markets such as Avila's el Ranchito, Perlas Taqueria, and Javiers. 
In Honor of this Month here are 12 interesting facts: 
It was originally only a week but became a month under President Ronald Reagan

Why September? – The independence days of Latin American countries 

Costa Rica, El

Salvador, Guatemala, Honduras and Nicaragua, Mexico, and chile take place

within this month

 
Hispanics make up 19% of the United States population 

55% lived in California, Texas, and Florida 

Around 5 million Hispanic businesses provide the American economy with over $800 billion

More than 90% are religious 

Quinceaneras are one of the most well-known Spanish traditions —The celebration of womanhood at 15 

The story behind Pinatas – It used to represent satan, the candy inside was temptations, and being blindfolded was putting faith in God. 

For religious originated reasons they tend to celebrate  Dec. 24 instead of the 25 

Superstitious – an example is placing a broom upside beside a door will deprive any unwanted visitors and energy 

The Llorona is one of the most popular stories —there are different versions but the basics that never change are a woman's children who were drowned and killed. It is said she now is bound to an afterlife of looking for them crying by bodies of water.

Elders are highly regarded
Leave a Comment
About the Contributor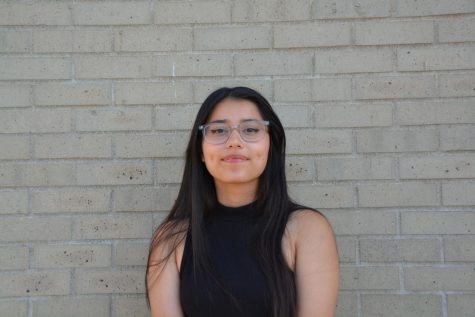 Lis Gonzalez, Copy Editor
Lis is a sophomore at Aliso Niguel. Speaking to people has never been her forte so she likes to write to them instead. She doesn't trust people who prefer...