Color Guard and Marching Band Presents Träume
This anticipated marching season is right around the corner packed with long-lasting practices. Five times a day 20 hours a week for the past four months, these members are sure to deliver an outstanding performance. Color guard captain Paige Derenard says, "we are confident in our spot despite not having competed yet." 
Starting on Oct. 1, they prepare to compete with San Pedro and Lakewood taking on a terror-sparking theme. Color guard synchronizes with the band's music to bring to life a story-based dance. This year's show surrounds a girl experiencing a nightmare harassed by demons, only to wake up in hell. The members will walk out with the classic song Mr. Sandman trailing behind them, an ironic choice considering the song's character is a provider of good dreams. 
The name of the show is Träume, creatively thought up by the color guards' coach Mrs.Sears. Träume is the german version of dreams but the unmistakable word similar to it in English is Trauma.  Both meanings perfectly balance each other in what this performance will portray.
Members of these two sports, or any sports, have to be both flexible and committed. Things are not always known to happen smoothly or accordingly. Such as Delays in costume and flag delivery, a teammate refusing to cooperate, injuries, forgetting how to play/perform a certain part. Unexpected circumstances are bond to happen but they will learn to be composed and depending on the incident keep in mind the saying " the show must go on". 
These sports are known for their ability to entrance an audience with their precision, skill, and choreography. While they may look effortless it took a time-consuming and strenuous period to accomplish. These practices may be worthwhile but according to the members, have taken a toll on their school life. When asking Aundrea Florentino, a rifler, her thoughts on this schedule she said, "I have less time not only for homework but less time for family, friends, and myself as well."
Unknowing of their future scores and wins one thing is certain they have claimed the title of dedication. When arriving at the scene they will be judged by  percussion, assemble, and auxiliary. The 40-member band places them in the division of 2A, the smaller groups. Last year, they took home first place and await the same result this year. As for the marching band they won, still worthy of applause, third place. 
Competitions may be the center of attention for the teams but for us students we shine their spotlight on the football field during halftime. They put on their show to entertain and raise high energy to encourage school spirit. Despite the fitting attention they get from the stands, in the minds of these performers, halftime is just another preparation for the upcoming main event. They await the applause and approval of the judges they are set to meet from beginning to end. Without competitions, there is nothing to practice for. If there is nothing to practice for, there is nothing to perform. With no choreography, there is no color guard or band. These seasons are the whole purpose of these sports, these members will without doubt give it their all.
Leave a Comment
About the Contributor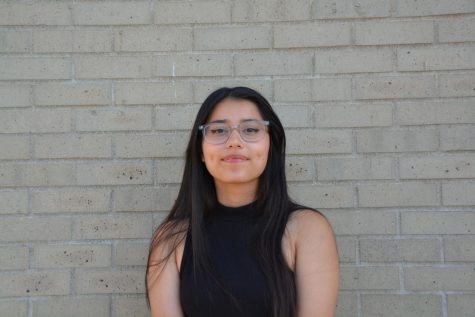 Lis Gonzalez, Copy Editor
Lis is a sophomore at Aliso Niguel. Speaking to people has never been her forte so she likes to write to them instead. She doesn't trust people who prefer...