Spanish National Honors Society
The Spanish Honors Society is an academic honor society focused mainly on Spanish language and culture. At Aliso Niguel High School, the Spanish Honors Society is happily accepting applications until Sept. 30 and here's what you need to know.
The Spanish Honors Society aims at recognizing highly achieved students in Spanish and promotes an interest in Hispanic and Luso-Brazilian studies. Students who join the Spanish Honors Society can enjoy building relationships with their fellow peers while also learning more Spanish and implementing their studies in their day to day lives. 
When Asal Flodious (11), a Spanish 4 student, was asked why she decided to join the society, she states, "I'm very excited because I feel I am a worthy addition to the group. I feel that colleges will be very impressed with the fact that I am in the Spanish Honors Society. It also encourages me to want to continue with my Spanish skills and eventually to be able to help people and speak in their language. I'm eager to be able to connect with people and learn important teamwork and leadership skills." 
It is evident that the Spanish National Honors Society will have a big turnout of students this year for many reasons. Many students agree that the Spanish Honors Society looks great on college applications, and Señora McCllelan acknowledges this. Other students have decided to join because of the numerous opportunities to further their knowledge in the Spanish language and culture, as well as volunteering for different programs.
Señora McClellan, a Spanish teacher and the leader of NHS at Aliso Niguel High School, claims that being a part of the society is beneficial because "the club is a national society so you are recognized as a national honor student and it is recognized throughout the Spanish community." She also remarks that it is amazing "to give back to the Spanish speaking community."
The National Honors Society will focus on culture and serving the community while also working on valuable skills such as leadership, teamwork, and communication. This is Mrs. McClellan's second year leading the NHS and she is excited to grow as a teacher and a leader. Last year, she declares that it was rewarding "getting to see all the different students, not just [her] students, that are on this campus and love Spanish." Señora McClellan states that meetings will be held during lunchtime, and students who want to be apart of the society should attend in order to learn about upcoming events and volunteer opportunities. Although the Spanish Honors Society is a national society, Señora McClellan admits that its not as serious as other societies and kids have the chance to "do something great with their friends and learn more Spanish." 
The Spanish National Honors Society is a great way for venterous and bright Spanish students to aid their community and not just learn more Spanish, but have an opportunity to apply the language in a natural and regular process. Students who are participating in this society should look forward to many enjoyable activities and a chance to meet new people.
Leave a Comment
About the Contributors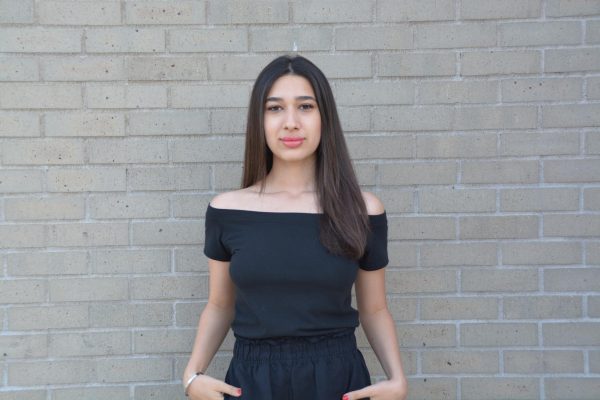 Nika Marouf, Staff Writer
Nika is a senior at Aliso Niguel High school and she is excited to represent the Growling Wolverine for the second year. She looks forward to working alongside...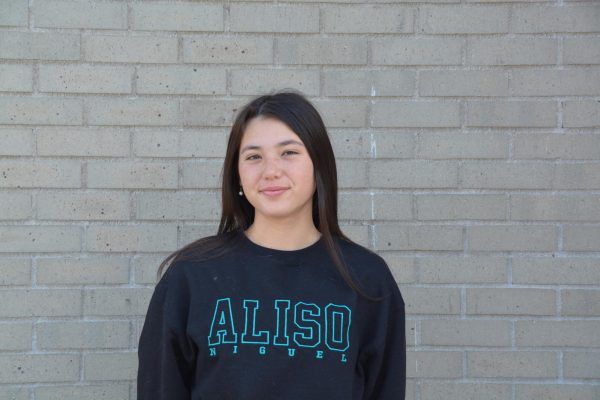 Brooke Cooperrider, Photographer
I enjoy doing photography specifically for football, lacrosse and basketball. In my spare time I love reading, playing softball, and eating food.