New Faculty at Aliso
Aliso Niguel High School welcomes several new staff this school year. There are new additions all around campus. 
Mr. Marcell is the newest addition to the administration. He is the assistant principal for students with the last names O through Z. Most students were able to meet him on the first day of school, when he and the other administration staff went around to classrooms to welcome new and returning students. 
In guidance, Aliso welcomes two new academic counselors, Mr. Sall and Mr. Moreno. Mr. Sall services students with the last name A-CL and Mr. Moreno with those GUL-LEC. Ms. Brennan can also be found in the office, working with the technical aspects of guidance. In our school's mental health counseling office, Ms. Edmunds works as a new therapist on campus who is available one day a week on campus for students.
College and Career Advantage (CCA) welcomes a new staff member to their team this year as well, Ms. McClenagan. Ms. McClenagan has worked in college and secondary education for about five years now. She is looking forward to helping students explore different careers, as well as helping students meet their A-G requirements. She says that, "My main goal is to promote and share career and education opportunities for students." 
In the library, Ms. Stauffer works as the library's new media clerk. She shares, "it's my first time working with high school students and I'm really excited." 
There is also a new program at Aliso Niguel this year. Aliso Niguel has launched STEPS, which stands for the seamless transition enrichment program. The program was created to assist students that may have mobility issues or learning curves. Aliso Niguel welcomes two new teachers in charge of the program, Ms. Radley and Ms. Jimenez, and their aides, Ms. Downing and Ms. Santillian Garcia. Ms. Radley explains that, "We are basically functional academics. We look at reading and math in the real world. We also work on life skills, for example, how to wash your clothes, job skills, and cooking." Ms. Radley has worked in the program for many years at Dana Hills High School, and is looking forward to getting it rolling at Aliso Niguel. The other new lead teacher, Ms. Jimenez, looks forward to teaching at Aliso Niguel, after teaching for the past eleven years. She explains that "I look forward to continuing to experience the community and the school camaraderie. Our students thrive and they look forward to going to lunch, cheering, and teaming up with peers." On campus you can also find Mr. Baccerra and  Ms. Moore, two wonderful new teachers involved with STEPS as well.
The school has gained several new individual student aids that can be seen all around campus. These new aids include Charissa Elder, Namith Laskshminarayama, Elizabeth O'Brien, and Macias Nicole. 
Down in room 405 you can find Mr. Loeffler. Mr. Loeffler helps in special education, as well as English Four, World History, and will be the new assistant basketball coach for sophomore boys. Mr. Loeffler states, "This is my first teaching job. I'm excited to get all situated. I'm looking forward to getting to know my students and to getting to know more people here." 
Additionally, we are proud to welcome two new faces in our music realm here at Aliso. Mr. Chen is the new orchestra teacher and is excited to start off the year with a fall concert in the near future. As for the school's band department, Mrs. Sears is our new band director that has been actively involved since the summer, training with students for the upcoming competition season. She heads all band departments including marching band, concert band, and wind ensemble.
Leave a Comment
About the Contributors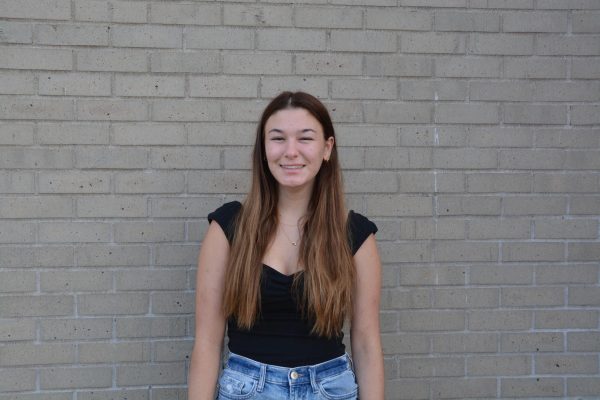 Jordan Gallo, Senior Editor
Jordan is a senior at Aliso Niguel and finishing out her third year at the Growling Wolverine as a Senior Editor. She enjoys creating writing in addition...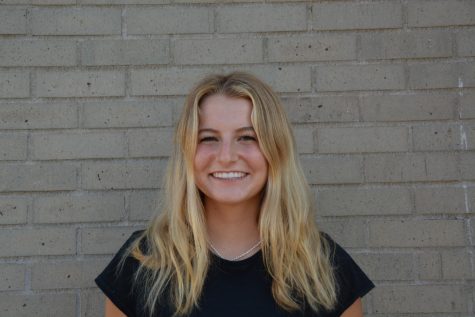 Grace Balducci, Staff Writer
Grace Balducci is a senior at Aliso Niguel. She enjoys reading, baking, and going to the beach with friends and family. She looks forward to getting to...