Senior Sunrise
At 5:30 a.m., seniors lined up in the dark, in front of the football field, to participate in the annual Senior Sunrise. Senior Sunrise took place on Monday, Aug. 22. It lasted until 7:30 a.m. 
Seniors wore hoodies and pajama pants to keep warm and brought their blankets. Once they entered the field, they received their ticket to get breakfast.
Gina's Crepes and Waffles had a food truck where they provided crepes. Students had the option of Nutella, cream brûlée, cheesecake, cream cheese, and cajeta crepes. Topping choices included strawberries, bananas, and blueberries. A popular choice was the Nutella crepe with strawberries. 
Sophia Hu (12) summed up her Senior Sunrise experience as "crepes and camaraderie." 
Mrs. Nero and ASB students monitored the Senior Sunrise. They set up tables where students could eat as well as had a mini coffee station. They also gave out free water bottles. 
After breakfast, many students participated in playing Spikeball and cornhole that were on the field. Other students opted to sit on the football field with their friends, and play card games or talk. Lo-fi music played in the background. 
The sunrise occurred around 6:20 a.m., but many seniors were disappointed at the overcast that prevented them from seeing the sunrise. 
"The delicious crepes made up for the overcast, cloudy sunrise," Kiana Toffelmier (12) expressed. 
Afterward, some students decided to drive to get additional breakfast and hang out with their friends before heading back to school. Popular breakfast locations included Starbucks and Plumeria Cafe. 
Leave a Comment
About the Contributor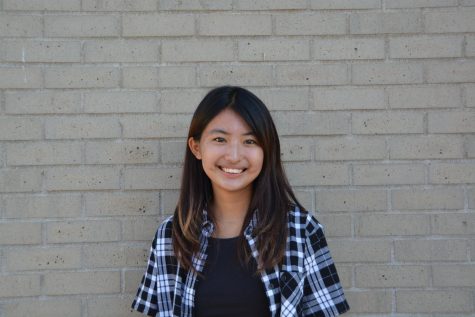 Kiara Azuma, Senior Editor
Kiara is a senior at Aliso Niguel High School and this is her third year writing for the Growling Wolverine. She is excited to be part of the school newspaper...