ANHS Welcomes New Orchestra Director
Mr. Chen became the new director of Aliso Niguel's orchestra program starting the 2022-2023 school year.  He taught at Rowland Unified for the past seven years, where he taught middle and high school orchestras at four different schools. 
Mr. Chen shares that his favorite part of being an orchestra director is the students. 
"As a high school director, I usually get to have students for four consecutive years and build a great relationship with them—not only in class and at concerts, but when we go on field trips such as Disneyland—we get to spend a lot of time and I enjoy building those bonds." 
Mr. Chen got into music at a young age, falling in love with playing the cello. 
"What kept me going was the community that you build with music and getting to be part of something bigger than yourself. That was really great for me," he explained. 
Regarding new plans, Mr. Chen is interested in "updating" the program by bringing more technological aspects, such as a YouTube channel. The YouTube channel could archive past performances and would allow people to view live streams of orchestra concerts if they are unable to attend in-person. The program now has an Instagram account and a website where they can give updates regarding the orchestra. 
"I'm most excited about our first concert," expressed Mr. Chen. "We're trying to have a fall concert in October that is Halloween-themed." 
Other events planned this school year include possibly performing at Knott's Berry Farm or Disneyland. 
Mr. Chen also hopes to incorporate many student leaders like orchestra officers and section leaders. A week before school began, Mr. Chen hosted an Orchestra Officer Camp for potential officers. Students helped organize the orchestra room, digitize sheet music, and develop the website. The camp also involved discussing leadership roles and brainstorming the plans for the school year. 
Mr. Chen leaves this advice for new orchestra members: "The more you put into the class, the more you will get out of it. Don't be afraid to make mistakes, because that is how we all get better. I want to make the orchestra a place that's really inviting to students of all skill levels." 
Leave a Comment
About the Contributor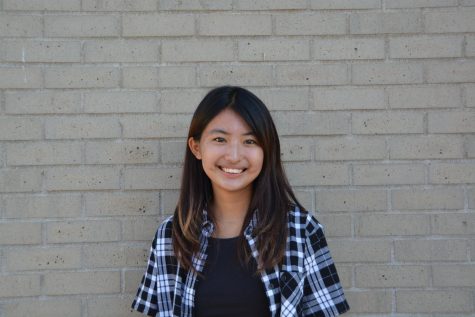 Kiara Azuma, Senior Editor
Kiara is a senior at Aliso Niguel High School and this is her third year writing for the Growling Wolverine. She is excited to be part of the school newspaper...