Books to Read Over the Summer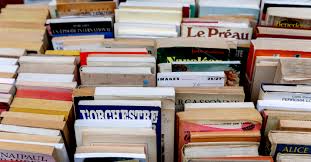 Summertime is approaching, and usually, people seek a source of entertainment. Books are one of the most well-known sources of entertainment. Books can be enjoyable as well as informative. Here's a list of some of the most popular books to read during the summertime. 
The Hate U Give is one of the most well-known books for its intense storyline. The Hate U Give was published on Feb. 25, 2017, and was created by Angie Thomas. It was based on a short story Thomas wrote in her college days as a reaction to Oscar Grant's police shooting case. Thomas tells the story of Starr Carter, a sixteen-year-old black girl, who is sent to a private school, which is largely white. Starr is then faced with racism and police brutality, something that changes her life forever. 
 "I hope it gives them[young people] a voice and helps them to see their own feelings," said Thomas in an interview with Epic Reads. 
  Matt Haig's fantasy novel, The Midnight Library, tells the story of a woman named Nora Seed. The book focuses on the philosophical side of life, such as disappointment, happiness, and mortality. Haig tells South Lanarkshire Leisure and Culture Ltd. why he chooses to write about libraries, "Libraries are essentially portals to thousands of different universes."
They Both Die at the End is a fantasy novel written by Adam Silvera and was published on Sep. 5, 2017. The book is set in an alternate universe where people get a call to know when they die. The book focuses on Mateo Torrez and Rufus Emeterio, who are notified that they will both die by the end of the day. In an interview with Epic Reads, Silvera said, "I'm often wrestling with mortality, it's a theme that's run across all of my books so far."
 Last but not least, Where the Crawdads Sing is a fictional novel written by Deila Owens and was published on Aug. 14, 2018. The story is narrated by Catherine Clark, also known as, Kya. Kya is a young girl that is abandoned by her family after her mother dies and is forced to live by herself. Later, a young man is found dead in the small town where Kya lives and soon people suspect that it was Kya who murdered him. 
Leave a Comment
About the Contributor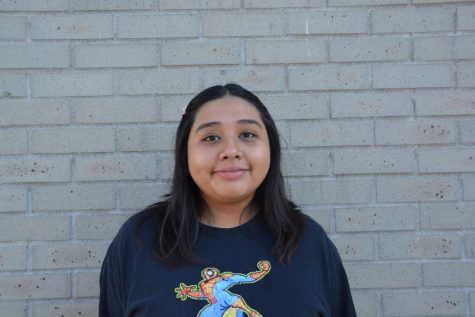 Jaylenne Pliego, Photographer
Jaylenne is a senior in high school, and likes listening to music and editing. She also enjoys writing articles.