Changes At Aliso Niguel Next Year
As the 2021-2022 Aliso Niguel school year rounds up, administrators are beginning to plan out new improvements and changes for next year. Due to recent laws passed, school will be starting at 8:30am compared to years prior starting at 8:00am. The school day will then end 30 minutes later than past years, at 3:15pm. 
With this change in start and end times, the Aliso Niguel school administration plans to change around the school day schedule and tutorial. This year, tutorial for students is every Tuesday through Friday, after first or second period. Kids are given roughly around 40 minutes to work on homework, make up tests, or study. On Tuesday and Wednesday it is mandatory that students attend their assigned tutorial. Then on Thursdays and Fridays they are allowed to choose any tutorial they want, as long as it is one of their teachers. Cash Reynolds (11)  explains "I really like tutorials. I usually try to get most of my homework done so I don't have to do it at night after a full day at school and swim practice. Tutorial gives me time to do that."
Administrators are looking to change tutorial completely next school year. Some are considering removing student choice tutorials, so that every tutorial is assigned. Administration and faculty are also discussing whether tutorial should be longer or shorter. Livy Bentley (11), who will be a senior next year explains "I like having student choice tutorial because then I have the option to go to a certain class that I may have missed recently or need help with. I also like it because most of my friends I don't have any classes with but have some of the same teachers as I can meet them during student choice tutorial."
Administration hopes to have a complete schedule planned soon for next year that not only pleases the students but also faculty members.
Leave a Comment
About the Writer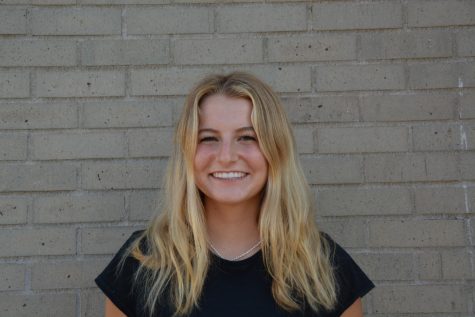 Grace Balducci, Staff Writer
Grace Balducci is a senior at Aliso Niguel. She enjoys reading, baking, and going to the beach with friends and family. She looks forward to getting to...