Something Rotten Review
Aliso Niguel Theatre Company (ANTC) performed "Something Rotten" on April 21-23 and April 28-30. This musical was filled with amazing performances that not only left the audience clapping and cheering, but also laughing from the humor integrated in the show.
"Something Rotten" opened each act with a live band of ANHS musicians, who performed the instrumentals throughout the show. The Minstrel, played by Jordan Brown (10), began the show with stunning vocals as she introduced the audience to the Renaissance period with the opening number: "Welcome to the Renaissance." 
The sets with houses that reflected the Elizabethan-era and the painted backdrop of the city added to the whole production. Additionally, each character's costumes also added to the atmosphere of the Renaissance period. 
Shay Seymour (11) and Nick Breen (10) starred as the Bottom brothers, Nick and Nigel. The two played their characters and the brotherly bond perfectly as their characters worked to create a show while competing against William Shakespeare. The humor in the dialogues, actions, and songs left the audience laughing immediately within the first few minutes of the show. After the show, my cheeks hurt from the amount of times I smiled and laughed while watching the show. 
Of course, the audience got to see some romance as the show portrayed the married life of Nick Bottom and Bea (Brianna Graves (11)), and the "star-crossed lovers" relationship between Nigel Bottom and Portia, played by Riley Kluczynski (11). Each couple had their conflicts and funny, heartwarming moments. 
Leave a Comment
About the Contributor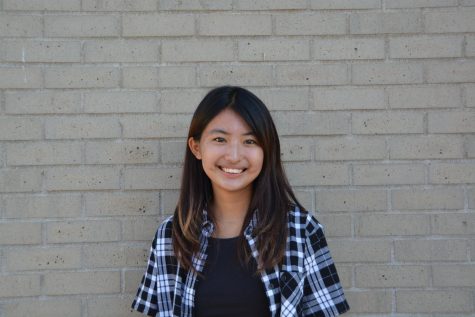 Kiara Azuma, Senior Editor
Kiara is a senior at Aliso Niguel High School and this is her third year writing for the Growling Wolverine. She is excited to be part of the school newspaper...