Reflection of the School Year
This past year at Aliso Niguel has brought a whirlwind of emotions for both the students and staff alike. We all had to try and return back to a normal school routine, while still having the threat of COVID-19 following close behind us. After being online for almost a whole year for many, there were worries that school was never going to be the same.
Alana Keithley (11) says that "Covid taught me that it's very important to leave some room for what makes you happy and not just what will look good on college apps." School administrators and counselors constantly are telling students to focus on getting into a good college and working hard on school, but there is rarely a reminder to take time for yourself. But recently, this year, counselors have been prioritizing mental health in many ways, creating weekly announcements that remind kids school is not all that matters.
But, nevertheless after wearing masks for the first months of school, they were made optional near the end of the year. Many were joyous that they were able to see their teachers and classmates' faces after being unable to for more than two years during class. But caution still had to remain during large indoor events such as during sporting events and school dances.
Football games were a huge spectacle this year, with the Aliso Niguel Den winning many OC Student Sections of the Week for both football and basketball. Aliso Niguel's cheer, song, dance team, and Dance Appreciation all won at many different competitions. A new sport was introduced to Aliso Niguel, Beach Volleyball, coached by Ms. Tinker, who was also one of the latest staff additions to the school this year.
Both Girls Volleyball and Boys Softball won the CIF finals. Many other sports including Girls Waterpolo, Boys Soccer, Wrestling all advanced to their own different CIF levels. 
Also arriving at Aliso Niguel in 2022 was the new STEM building that students have been learning in for a few months now. This new arrival provides a different environment that excites both the students and teachers, the administrators are glad to have received enough money to make it happen. 
The school was also able to hire many new counselors that are there to support the students whenever needed. Also,the Wellness and Prevention Center is also now open in portable P-19.
A few dances were also able to take place including Homecoming and Winter Formal, Prom will also be arriving very soon. These dances, no matter where hosted, gave an opportunity for students to bond outside of a learning environment. Many students give gratitude to ASB and administrators that allow for these events to happen.
Just recently, Anya Minaie (10) reflects by saying that her "favorite event of this school year was the food fair during culture week". Small events like this, including Club Rush, pep rallies, and food sales give students a break from sitting in a classroom all day. Students hope that there will be more fun ideas similar to these for next year.
After being online for a long time, students were excited to get back into a regular school year. There were certainly struggles. but this year shows that the students of Aliso Niguel can overcome anything. Good luck seniors and I hope everyone has an amazing summer!
Leave a Comment
About the Writer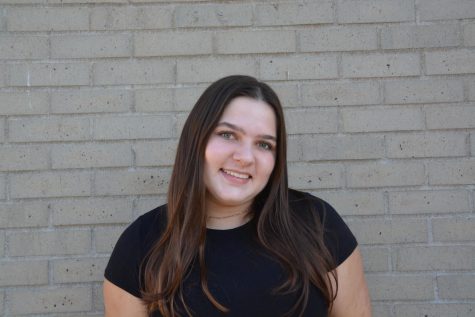 Madelyn Pelle, Copy Editor
Madelyn is currently a junior at Aliso Niguel High School and this is her second year on the newspaper. She enjoys practicing and competing with the school's...