Prom 2022
  After a two-year hiatus, Prom is officially returning to Aliso Niguel. While last year ASB was able to put together a Vegas Night for the outgoing seniors, many precautions were taken, and activities were limited. This year's Prom will be held on May 21 at the Bowers Museum. 
    Tickets went on sale on April 18 and are $85 with an ASB card and $95 without. They are available for purchase online or in-person at the Wolverine Marketplace. 
    The theme for this year is old-fashioned Hollywood, with ASB being inspired by the glitz and glam of Hollywood's Golden Age. 
     The venue is an art museum located in Santa Ana and displays art from almost every continent as well as ancient cultures. Recently the museum displayed a costume exhibit featuring various costumes used by Disney films. 
    Molly DeWees (11) says "I'm super excited for Prom! I love the theme and can't wait to see the food and decorations that are inspired by Hollywood."
     Currently, there are no vaccination requirements or COVID restrictions set to be in place for Prom. The dance will take place inside, unlike Winter Formal. Students are welcome to wear masks, but they will not be required to attend. 
          Many students are excited for Prom to return, and the fact that it's on a Saturday. Ava Messerschmidt (11) says, "I'm really glad that Prom is on a Saturday and not a Friday. It was really hard to get ready for Winter Formal with such limited time, and it made it hard to enjoy."
     The dress code for dances is still applied for Prom, and students must dress accordingly. Prom often includes long dresses which many students are excited about.
     Ava Messerschmidt says "I'm most excited for Prom because of how formal it is. I can't wait to see everyone's longer dresses!"
    Tickets are set to be sold until the day before the dance, May 20. 
Leave a Comment
About the Contributor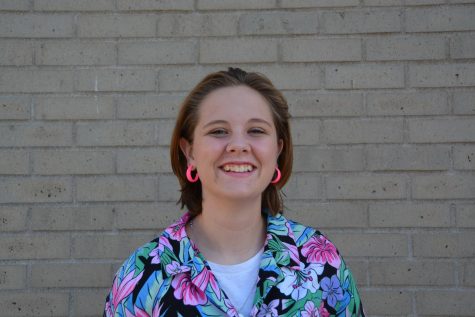 Isabel Cravens, Copy Editor
Isabel is currently a senior at Aliso Niguel. This is her third year in newspaper, and she is very excited to write again for the Growling Wolverine. She...