Boys Lacrosse
Spring is here and that means that boys lacrosse is in full swing. The boys have started after an amazing pre-season. Their pre-season record is 6-1. They beat Canyon, JSerra, Northwood, and San Clemente before their first league game against Dana Hills.
That first league game against Dana Hills was on March 21 and the boys won with a score of 18-4. On March 24, the boys played their second league game against Capistrano Valley and they won 14-1. Their next league game was on March 29 and they won 7-5 against San Juan Hills. The boys played Dana again on April 1 and they beat them with a score of 18-3. Then 11 days later they played Capistrano Valley and won 22-1. Two days after, they played San Juan Hills at San Juan Hills. It was a super close game, but the boys won 6-5. Then on April 20, the boys played Dana Hills again and they won with a score of 15-5. Lastly, they played Capistrano Valley again and they won 19-3 at Capistrano Valley.
This year the boys' schedule is a little different. They have non-league games in between their league games, so they are very busy.
One of those non-league games was on March 22 against Santa Margarita, which has been the only game that the boys have lost, and only by one with a score of 10-9. Four days later they won with a score of 7-2  when they played Edison. They then played Servite and won 10-2 on March 31. Their next non-league game they played was against Beckman. Sadly the boys lost with a score of 9-16.
The team has done amazingly this season with the coaches at the head: Head Coach Henderson, Assistant Coach Branton, Assistant Coach Diamond, and Assistant Coach Styskal. Not only did the coaches help lead the team, but so did the captains: Nathan Vandermerwe (12), Luke McCann (12), Mikey Laderer (12), and Colin Martin (11).
When asked about where they are now from the start of the season, Vandermerwe stated, "since the start of the season our team had learned to keep the energy all game and to just play out the game no matter what."
With the improvement from the start of the season, there come a lot of obstacles. Vandermerwe said that one of the many obstacles they faced was "all these back-to-back games have brought on the struggle of injuries and overall strain on [their] bodies."
But overcoming this all, the team's goals have stayed the same. "Our goals have maintained the same," stated Vandermerwe. "We have our eyes on the CIF ring."
With all of this momentum in the season, the boys are going to go into CIF with many wins under their belt and the confidence that they need to win the championship and take home their ring.
Leave a Comment
About the Contributor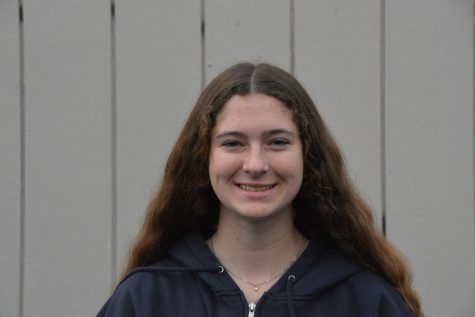 Madisen Rollins, Ads Manager
Madisen is a Senior at Aliso Niguel High School who is returning for her third year as a member of the Growling Wolverine. She loves to play lacrosse,...