Preparing for AP Exams
With the excitement of the school year ending, comes the dread of AP testing for students enrolled in advanced placement classes. Offered to Sophomores, Juniors, and Seniors, Aliso Niguel High School's most popular AP classes include AP Environmental Science, AP European History, AP Language, and AP Psychology. However, the complete list for AP classes offered can be found on the school's website.
The AP tests are run by the College Board and not required if an AP class is taken. However, the College Board announced in the fall that the tests will be administered over two weeks in May: the first week is May 2-6, and the second week May 9-13. For the first testing week, the times are at 8am and 12pm, and in the second week they are at 8am, 12pm, and also 2pm, and the tests are spread out throughout these times Monday-Friday.
As the month of May approaches, Aliso's students are becoming nervous and anxious as we approach the test dates. They have all worked so hard learning all year, preparing for these tests, and dedicating their time to the extreme workload and homework that comes with AP courses. Despite the stress and exhilaration, students find their own, personal way to prep and ready themselves for the long, intense tests. Liza Turner (11), who is enrolled in AP Spanish 4, explains, "I plan on preparing for my AP test by looking over all of the practice tests I took, and getting extra help from my teacher during tutorial." 
Tutorial is a great way to catch up on late assignments and work on homework, but it is also the best time to take advantage of your teacher's tips, tricks, and advice. When preparing for tests, and especially AP exams, it is a perfect opportunity to get some extra study time and ask any questions you may have.
Another junior at ANHS, Kalli Fischer, explains her methods of preparation for the AP Language exam and the AP Environmental Science exam. Her plan is to, "review previous mock exams, and go over the tips my teachers have given me on how to pass." 
Teachers will always be one of the most reliable sources you can get, and are always there to help you out. 
By utilizing tutorial, taking your teachers advice, and taking mock exams, students should be able to feel prepared and confident enough to do well on their upcoming AP exams. 
Leave a Comment
About the Contributor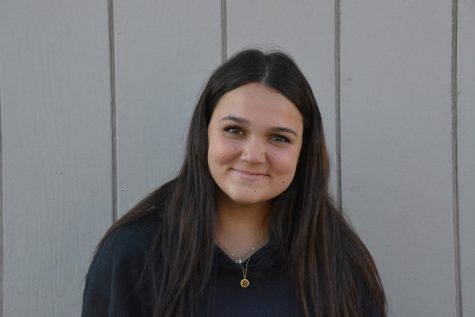 Lauren Sherlock, Staff Writer
Lauren is a junior at Aliso Niguel High School, and looks forward to her first year writing for the Growling Wolverine. She spends her time playing lacrosse,...