Challenges with the Administration
In the past few months, the school has gone through a few changes. The school administration was drastically changed and its effects have still been felt up to now. A common issue that has affected both students and teachers is the randomness and at times nonworking bells. 
In certain classrooms, such as the new STEM building, the bells and announcements are so soft that teachers have to open the door outside to listen to the announcements. According to Mr. Jansen, who teaches in the STEM building, "The fact we can't hear the bells is an issue as it could be a potential risk to safety since we wouldn't know if there is a danger on campus." Although the bells have started to work without issues, it took too long for the administrators to resolve the issue. 
Another glaring issue is the current situation in the portables, as there are signs of rats. These rats have been pestering teachers and have not been dealt with. Mrs. Sepe, who teaches in the portables explained how 'We use traps for the rats, but some of the rats have given themselves self waxes and just escape from the traps". The fact there are rats on campus in classrooms is not appealing to anyone. Hopefully, the administrators can address and resolve these issues.
Another issue some students have dealt with is the slow response of the administrators, especially with the Assistant Principals. Students such as myself, have attempted to contact and talk with the Assistant Principals through email and appointments, but have been either rejected or contacted weeks later. Although the Assistant Principals are extremely busy since their job is difficult, they should improve how quickly they respond.
This year has not been the best for the administration and students have begun to hope these issues will be resolved soon. Hopefully, things get better next year and students will not have to deal with these issues anymore.
Leave a Comment
About the Contributor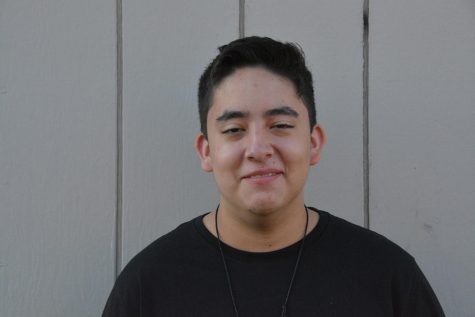 Armando Rodriguez, Staff Writer
Armando is a Senior at Aliso Niguel who loves stepping outside of his comfort zone and is super excited to write for the newspaper for his last year. He...