CAASPP Testing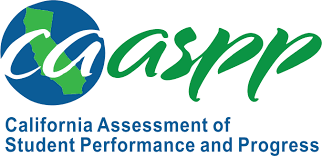 The last eight weeks of school bring a variety of assessments for students, including annual CAASPP testing. CAASPP testing or, California Assessment of Student Performance and Progress, is used for opportunities for placement and aid in monitoring progress for students. 
This year, 11th grade students will test for English language arts/literacy (ELA) and mathematics portions of the CAASPP test. Additionally, seniors are required to complete the California Science Test (CAST). The upperclassmen will test throughout the week of April 11 to April 15. 
To "incentivize" the testing and reward the students, they will receive candy for completing their testing during the week-long process in said classes. Although opting-out of CAASPP testing is an option for students, guidance counselor Cheryl Wood shares "I've only had a dozen opt out so far."
For students applying for their Seal of Biliteracy, the CAASPP test is a requirement to qualify. 
Furthermore, taking CAASPP testing as use for placement in colleges has many students prepared to do their best this year. Speculation says that because colleges are starting to no longer require SATs or ACTs, CAASPP tests could be an alternate assessment they look at during the application process. 
Mrs. Wood clarifies how "nothing is a fact yet, but [colleges] instead could use CAASPP testing as placement." Despite the discussion, nothing has been formally decided regarding this use of CAASPP assessments.
Student Samantha Shon (11) taking the test this year feels "it's so stressful to work on CAASPP testing and also work on the ACT/SAT."
Similarly, Yaz Kalaycioglu (11) expresses that "it's definitely more stressful than it used to be because [colleges] are looking for more stuff now and since I haven't done it in a few years, I feel less prepared."
Although CAASPP testing has its individual benefits for students learning, a big part of the process and stress for California schools is that it does play a role in ranking. The test results are used to display a school's achievements in academics and a measure of their excellence. 
Junior Chaeley Franklin (11) asserts, "Honestly, I think the CAASPP testing is more just for the school, but I'll still try."
Although the testing process will always be stressful on students, it is crucial to remember that the CAASPP testing in no way alters a student's path within or after high school. Mrs. Wood addresses how CAASPP testing could never negatively affect a student at this point in time, meaning, it will not determine if a student gets into college or not.
During testing week it's important for students to remember to eat properly, maintain their sleep, and most importantly, to manage their stress responsibly.
Leave a Comment
About the Contributor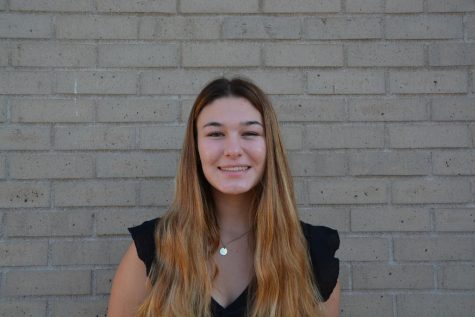 Jordan Gallo, Staff Writer
Jordan is a junior at Aliso Niguel and this is her second year on the Growling Wolverine staff. She enjoys creative writing and is excited to get out of...