Ukraine Update
  Since the beginning of Putin's invasion of Ukraine in February, his motives and reasoning behind the attack have been scrutinized by both experts and conspiracy theorists alike. While his motives may not be entirely clear, it is evident that over 1,000 Ukrainian civilians have been slaughtered as of April 2. 
  According to the British Broadcasting Corporation (BBC), Russia has seceded control from the capital Kyiv, and instead gone to eastern Ukraine. Separatists posed a conflict in eastern Ukraine, particularly in the Donbas region previous to the invasion. Separatist governments in the Donbas region fanned the flames for Putin, especially regarding areas that were by the Russian border. The "liberation" of those in Donbas was the alleged goal of Putin in the early movements of his invasion.
  Ukrainian troops have regained northern regions after withdrawals from Russia, particularly in the capital as well as several areas such as Irpin, Bucha and Gostomel (France 24). Russian soldiers found that they were blocked from Mariupol due to a blockade from the Red Cross.
  Additionally, while troops continue to fight in Ukraine. Ukrainian troops ask for more supplies from surrounding countries, whether it be arms or other. Due to the historical significance of May 9 in Russia, being a Victory Day of triumph over Nazi Germany, Putin is said to be on a schedule that will show a substantial amount of "progress" by this day.
  Peace talks between Ukraine and Russia still stand although the fighting continues, and during talks on March 29, Ukraine attempted to draft more about its freedom and possibly joining in the European Union. 
  Through examples of the Ukrainians left stranded amongst the midst of war, it is clear that the effects of war leave no one untouched.
Leave a Comment
About the Contributor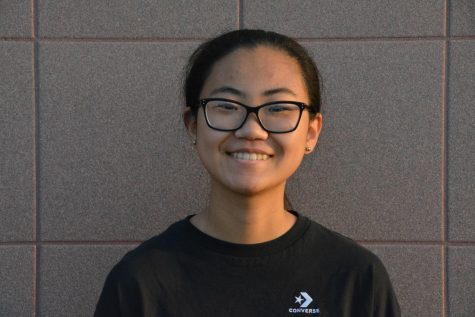 Natalie Shin, Staff Writer
Natalie is a senior at Aliso Niguel HS, and has been a part of the staff for three years. She was a copy editor for one year and is now enjoying the school...