Wellness and Prevention Center Open House
On Apr. 13, Aliso Niguel offered an open house for the Wellness and Prevention Center. It was hosted from 6:30 p.m. to 8 p.m. in portable P-19. When arriving, parents and students were encouraged to park behind the new STEM building.
At this event, refreshments, including cheese, crackers, cookies, and fruit were offered for enjoyment. Many are not familiar with the idea that Wellness and Prevention Center (WPC) "mental health professionals are there to support students five days per week," said by the Activities Director, Alison Nero. The WPC is a community run business that focuses on helping the younger generation focus on their own mental health.
The WPC focuses on families, group, and individual studies to provide the best care and make diagnoses quickly. It began in 2015 to help ages of people ranging from 12 to 25 at schools and other community locations. Susan Parmelee, the Executive Director says that they are "providing easy to access mental health professionals where youth spend most of their day, we hope to lower the stigma surrounding the diseases of mental health and addiction".
At Aliso Niguel, the WPC professionals have been helping students and families for three years. Many, including me, may have not known about these workers so possibly this open house will bring more publicity to the importance of this recent addition. And now that the STEM building has opened up, the WPC professionals were given their own portable for meetings.
Students are given the opportunity to stop by the portable at lunches or just any time they may need a break during the school day. During this open house Parmelee says that she will "look forward to meeting with students to find out how else they might like to use our Wellness and Prevention Center space". A few of the ideas may include an area for club meetings or any activities that helps students feel fulfilled when at school. School can be very stressful and it is important for each student to feel heard and appreciated.
At the open house, the opening ribbon was cut by many helping hands at the WPC and the Mayor's office, also in attendance was current Vice Principal, Sue Puccinelli, who was the one that encouraged this new idea for Aliso Niguel. After Puccinelli found out about where it was first opened in San Clemente, she knew that it also belonged at Aliso Niguel. Puccinelli says that "my first year that I got here, which was four years ago I started pushing WPC on Aliso and saying we have to do this".
At first the Prevention Center was only open in the library with counselors available only three times a week, but then evolved into their own personal space that is open to any student or family. The decorations make the room feel like home and an escape from the stress of the school campus. Currently both families and students have only positive reviews on the WPC and the support they provide for Aliso Niguel.
The Orange County Register was also in attendance ready to take photos and show the city how impactful this idea can become. And a quick reminder that the WPC is completely run on donations and appreciates anything you are able to give!
Whenever in need of someone to talk to, a break from stress, or just a quick coloring page, stop by the Wellness and Prevention Center in portable P-19.
Leave a Comment
About the Contributor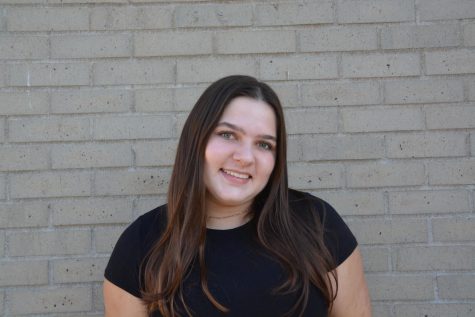 Madelyn Pelle, Copy Editor
Madelyn is currently a junior at Aliso Niguel High School and this is her second year on the newspaper. She enjoys practicing and competing with the school's...