Increasing Prices of Netflix and Prime Video
 Streaming networks Netflix and Prime Video are increasing their prices. 
  Netflix's most common plan is now $20 per month. However, if 4K is wanted by the consumer, it is even more expensive. This increase is the third one since 2019. Netflix's standard tier is still $15.50. However, it is more expensive than HBO Max, another streaming service, which is $15 per month. 
  Netflix is currently the most expensive on-demand streaming service, and it's expected to keep rising in price. Growth opportunities have been plateauing and the company's spending continues. Examples of this spending include funding Netflix original films or series or purchasing series or films to have exclusivity. 
  Netflix predicts that consumers will continue to pay since they are providing new programs. They are also depending on consumer loyalty. They currently have 200 million-plus paid subscribers. 
  The service Amazon Prime includes the streaming service Prime Video. Prime Video has hundreds of TV shows and movies, much like other streaming services, that can be viewed on a mobile device or television. Starting Feb. 18, 2022, new members will have to pay $139 instead of $119. Additionally, the monthly subscription will increase by $2 to a total of $14.99.
However, the current Prime member's increase will commence after March 25 on the date of their next renewal. 
  Saba Mishkanian (11) explained, "Although it's [Netflix] coming up in price, I'll probably keep it. I mean it's just so easy to use and the series I like are on there." When asked whether the price is too high she responded, "Honestly no, considering that my entire family is one account, it's not that much money." 
  Marly Wahba (11) had an opposing opinion to Saba. Marly stated, "I'm not going to keep Netflix. I make a budget from the money I get working, and if prices come up. I literally can not afford it." However, she did explain that she will keep her other streaming services, such as HBO Max and Disney+ since prices are not increasing on those streaming platforms. Regarding Amazon's price increase Marly explained that her parents pay for the service so she feels no effect. 
  Saghar Naderi (11) explained that the price increase is not a huge predicament for her. "My parents pay for our Netflix account, so to me, it doesn't really matter. I also don't use Netflix all that often. I used Netflix a ton during the lockdown, but now I don't have time. Plus, [Netflix] took off the shows I enjoyed. Also, I never use Amazon, I don't even have an Amazon Prime account, so the price increase does not concern me."
  The effect of the increasing prices of streaming services can only truly be seen after all the increases are in effect. 
Leave a Comment
About the Contributor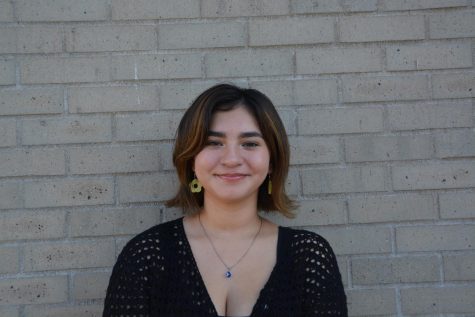 Mia Roman, Social Media Coordinator
Mia Roman is a senior at Aliso Niguel High School. This is Mia's third year on the Newspaper Staff. In her spare time, Mia enjoys listening to music and...