Choir Cabaret
 Choir Cabaret performed on Mar.18 with a variety of acts performed by Aliso Niguel's choir students. Mr. Harney and the choir officers are in charge of organizing the event and running auditions for those who want to participate. 
    Skylar Connoly (12) the current choir president works with other officers to organize the numbers.
   She states "that entails teaching the song, choreography, and designing costumes."
Skylar then auditions those who want to do solo or group acts, and the roster is finished the week of the performance. Choir Cabaret is usually the choir students' favorite concert as it's held at ANHS, and they are able to perform songs of their choice. 
     The event confíes the tradition of being free and brought in a significantly large audience. The show is used to further publicize the program, while also giving choir students a chance to sing their favorite songs. It's truly the most unique choir event with a variety of genres, and also the one with popular songs many people enjoy. 
    This year's cabaret featured songs from Aladdin, Mama Mia!, and various other films. Both Concert Choir and Madrigals performed film medleys, and the two choirs performed "Season of Love" from Rent together as the grand finale. 
      There were 17 acts in total. Brendan Isais (11) performed his own original song titled, "Blue Moon." Shauna Vahdani (11) performed a more modern song, as she sang "Permission to Dance" by BTS. Songs from various Disney movies and Broadway shows were also performed by Skylar Connoly (12) singing "Gimme Gimme" from Thoroughly Modern Millie, and Madison Wood (12) performing "Colors of the Wind" from Pocohantas. 
      Natalie Mitchell (9) says, "I love seeing everyone's confidence on stage. I had such a fun time at my first cabaret."
     Joshua Gillebaard (10), says "I love seeing everyone do what they love. It was really inspiring and fun to see during my first cabaret."
     Overall, Cabaret was a success and marked the return of Choir performance at Aliso Niguel after two years away. 
Leave a Comment
About the Writer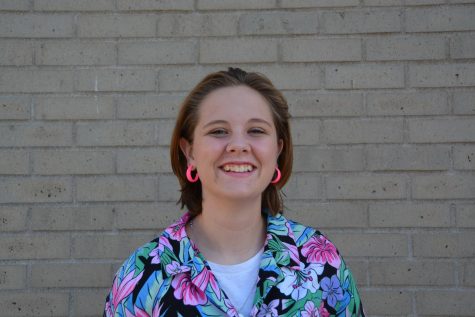 Isabel Cravens, Copy Editor
Isabel is currently a senior at Aliso Niguel. This is her third year in newspaper, and she is very excited to write again for the Growling Wolverine. She...