Boys Lacrosse
It is the start of spring sports season and you know what that means: boys lacrosse season! They are in the Sea View League and they have an overall record of 2-0.
The boys are already off to a rolling start. They have played a total of four games so far and have won them all, and have only played preseason games so far. Their real season starts on March 21.
They first played against Canyon at home on Feb. 22 and they won 19-3. Then on March 1, the boys played JSerra Catholic at JSerra Catholic and won with a score of 10-6. After that, they played Northwood on March 3, at home and won. The score was 14-6. They played their last non-league game on March 14 against San Clemente at home. The boys won with a score of 13-12.
This year the team is being led by Head Coach Henderson and Assistant Coaches Branton, Diamond, and Styskal. Head Coach Henderson has been coaching for the varsity team for the past five years but has been coaching in general for 12 years.
The captains for this year are Nathan Vandermerwe (12), Luke McCann (12), Mikey Laderer (12), and Colin Martin (11).
When asked about their upcoming season all of the captains had very high expectations. To prepare for the season the "team focused heavily on fundamentals and fitness" (Vandermerwe).
All of the captains seemed to agree that they are looking forward to going undefeated and winning league, but also beating Dana Hills high school and San Juan Hills high school. Not only do they have the goal of winning league, but CIF as well. They want that championship ring!
The boys feel as though they have improved from last year. Last year they "made it to the semi-finals of CIF and went undefeated in league" (Vandermerwe).
But this year all of the captains agree that they are more diverse in their attacks and that they are playing smarter defense. Not only that but they have two really strong goalies and two face-off specialists.
The team feels as though they are more fluid and more focused on team play, but also thinking about individual talents. They are trying to fix and not make mistakes, and they are trying to take advantage of every opportunity that is given to them.
The boys seem to have a bright season and CIF ahead of them. Let's cheer them on as they continue to dominate this season.
Leave a Comment
About the Contributor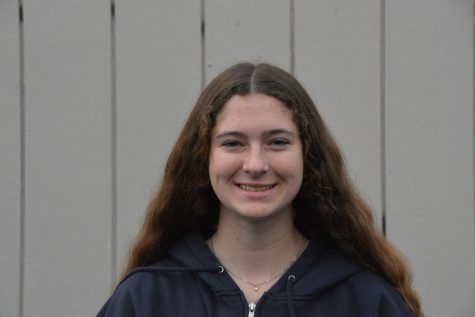 Madisen Rollins, Ads Manager
Madisen is a Senior at Aliso Niguel High School who is returning for her third year as a member of the Growling Wolverine. She loves to play lacrosse,...