Girls Sand Volleyball
This year, the Aliso Niguel Athletics Department has welcomed a new sport to the school: sand volleyball. Sand volleyball, also called beach volleyball, is a popular Olympic sport that millions of people enjoy watching every four years at the Summer Olympics. The game is very similar to regular volleyball. The only differences are the courts and as well as the number of people playing on the court at a time. It is traditionally played 2V2, using a lighter, less heavy ball. 
The Coach of the team this year is Ms. Tinker. Ms. Tinker is a new teacher at Aliso Niguel High school this year. She's the head coach of the sand volleyball team as well as a math teacher. 
Most of the girls on the sand volleyball team also played on Aliso Niguel's indoor volleyball team. 
          Mady Smith (11), a player on girls varsity volleyball who is now playing sand volleyball explains "I'm excited about this sand volleyball season. I have always loved beach volleyball so I'm happy they offer it at Aliso now. It's different from indoor volleyball but I like it."
League for sand volleyball has not started yet. As the girls train and prepare, they have a schedule that changes weekly. They look forward to their season and hope to have an exciting crowd watching them just like how they did during indoor volleyball season. 
     Eden Wallin (11) a loyal volleyball fan explains "Hopefully sand volleyball will have some games I can go and watch. I loved watching volleyball this past Fall season, especially with the huge crowd which would come and support them."
All in all, the girls look forward to their season and are excited to try out the new sand volleyball at Aliso Niguel.
Leave a Comment
About the Contributor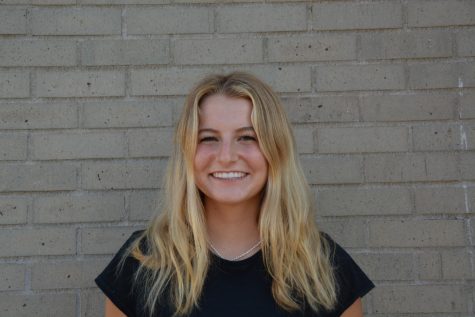 Grace Balducci, Staff Writer
Grace Balducci is a senior at Aliso Niguel. She enjoys reading, baking, and going to the beach with friends and family. She looks forward to getting to...