New Classes for 2022-2023
A variety of new classes have been added to the course list for the 2022-2023 school year. Of these include many classes that were previously clubs such as Model United Nations, Link Crew and Creative Writing. Other courses that will be added to the list include AP classes such as AP Seminar. 
Model United Nations has been a program available for students to participate in for almost 70 years. In this program, students debate and simulate being ambassadors to an assigned country in a United Nations conference setting. Based on the policy and priorities of their country, students discuss issues that the actual United Nations would deliberate about. 
Mrs.Reilly is to be the teacher of the new Model UN class and currently serves as the advisor to the club and teaches AP United States History and Honors World History. By having this available as a class she explains that students will then have "more time to really discuss these topics and then prepare for our conferences."
  She explains that in the class, students will cover a range of topics such as humanitarian and military crises. Furthermore, she recommends this class especially as Model UN has been a reputable organization available at Aliso Niguel that can distinguish a student from their peers if they wish to apply to competitive colleges in the future.
Additionally, Mrs.Reilly adds that this class is not only a great way to further develop public speaking skills, but also becoming "informed global citizens."
Another popular choice for students next year is Link Crew. Currently being run by Mrs.Sepe, it serves a leadership building club that centers around helping younger classmen with adjusting to high school. 
Mrs.Sepe explains that members of Link Crew aid freshmen in "creating a legacy" of dedication and giving back to the community for generations to come. Link Crew is a great option for those who want to join a leadership program that is not necessarily ASB.
Additionally, the creative writing class is another class that was previously only known as a club. Ms.Torres, who teaches AP Language and Composition and Honors English I, is set to be in charge of the class. During the first semester of the year, the curriculum is set to explore the different mediums of creative writing whether it be short stories or poetry. Then in the second semester the students are set to write their own works in whichever form they choose. 
The class will be oriented around students helping each other frequently by working together to better their own works. 
Ms.Torres explains that the goal of the class is to "create a space and time for students to work on a larger project" where they otherwise would not be able to. 
Keilani Abad (11) is a student who plans to take the creative writing class next year. She asserted that "I think it's cool that we have something like this on campus now for those who want to express their creativity through something like writing because we don't really get to do that in regular english classes" 
She also said that writing serves as a great outlet for many students and she looks forward to the opportunity to meet other people who are equally passionate about writing. 
The final new class that will be added is AP Seminar. The course involves selecting an prevalent issue in the world and presenting and preparing that information into a report. Mrs.Rose is set to be the instructor for next year and explains that the class will serve to develop writing and research skills such as finding relevant and reliable information. 
As next year school will be starting at a later time, many more students plan on participating in a zero period and opening room in their schedule for more classes to take. The new classes will provide students with valuable experience and give them an excellent opportunity to explore their passions.
Leave a Comment
About the Contributor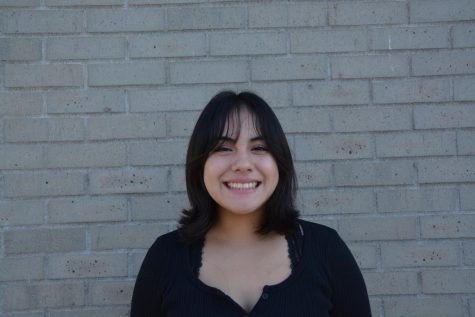 Ashley Aguirre, Senior Editor
Ashley is a senior at Aliso Niguel High School. This is her third year writing for the Growling Wolverine Newspaper and she is now a Senior Editor. In...