Boys Volleyball Serves Into Season
The Aliso Niguel boys volleyball team has had a good start to their season. The team is currently ranked fourth in the Sea View League and has managed to get second place in their most recent tournament.
In their most recent game against Laguna Beach, the team managed to secure a win of 2-0, and bring back a second place award for that tournament. The varsity player of the game against Laguna Beach was nominated as Joey Ponzio, and the boys managed to win three out of four games for the title. 
The majority of the Aliso boys volleyball games so far have been non-league or tournament games, and unfortunately, out of the only three league games played so far, all have been losses for the team. In these league games, Aliso was up against the challenging schools of Portola, San Clemente and Trabuco Hills, who all have well known boys volleyball programs.
These league games were played in the span of a week, and had the scores of a loss to San Clemente of 3-1, Trabuco Hills with 3-2, and finally a loss to Tesoro of 3-1.
The varsity team this year is being coached by the experienced Miguel Monterola, alongside Tia Shields. This year's team captains include the players, Armaan Zia, Jonny Mckeon and Ty Carson. 
So far the Aliso Niguel boys volleyball team have played a total of sixteen games this season, but out of all sixteen, have only managed to win seven of them. Though there have been many losses for the team, there is a lot of promise for them in terms of players and spirit.
Varsity player Tristan Vu(11) says, "I just want to focus on having a good time this season, and am looking forward to being part of the team this year."
The volleyball team is also currently hosting a fundraiser, Taste of Aliso, set for April 23rd in the outdoor position of the old Lowes building in Aliso Viejo. This fundraiser employs the help of local restaurants and bands to cater and play music for participants and create a great atmosphere of community.
Taste of Aliso had been a well known fundraiser in the past, and all proceeds are said to go directly to the boys volleyball program at Aliso Niguel High School. All students apart of the program are required to sell six tickets at $60 each to raise money for the program.
Leave a Comment
About the Contributor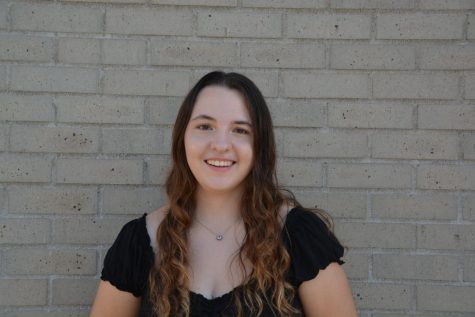 Asli Bilgin, Editor-in-Chief
Asli is a senior at Aliso Niguel, and this is her third year of newspaper. She is so excited to serve as this years Editor-in-Chief and apart from leading...