New Items In The School Cafeteria
March 2022 has brought new breakfast and lunch items to the school cafeteria at Aliso Niguel High School. This is the first time that the menu has been updated for high schools in the Capistrano Unified School District for the 2021-2022 school year.
  The new breakfast items are pizza bagels, breakfast burritos, cheese sticks, and donut holes. Pepperoni pizza sticks are no longer available on the breakfast menu.
  The new lunch items are bean and cheese burritos, chicken parmesan sandwiches and turkey meatball hoagies on Tuesdays and Wednesdays, and mac and cheese on Thursdays and Fridays. There are no longer peanut butter and jelly uncrustables on the lunch menu. 
  Potato wedges are a new side that students can get during lunch. Fruit, vegetables, and both regular and chocolate milk are also all still available with each meal in the cafeteria.
  These changes come alongside many food shortages in the district due to national shortages. The Capistrano School District nutrition website includes an alert stating "Menus are subject to change and we will do our best to provide updates on our Instagram account @capofood."
  There have been posts on the Instagram account about the new menu as well as specials that are being served in the cafeteria during the month of March.
  The nationwide food shortages are caused by a number of factors, the main ones being supply chain issues, shortages of truck drivers, and the continuing effects of the COVID-19 pandemic.
  Keith Daniels, an advisor at the Carl Marks Advisors investment bank, explained to the newspaper Parade that shortages are in part due to "labor shortages at manufacturing and production plants as the workforce has not returned as facilities restarted from COVID closures."
  All these factors have led to unavailability of certain foods in the district that have required menus to be adjusted. There have also been some last minute changes in order to replace items that can no longer be supplied.
Leave a Comment
About the Contributor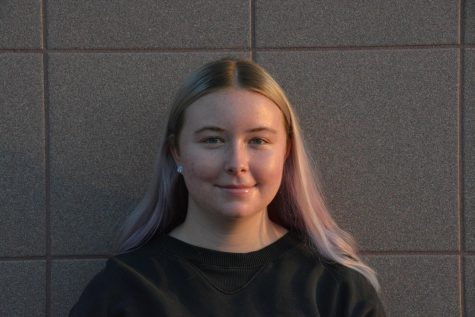 Jessie Blattner, Layout Editor
Jessie is a senior at Aliso Niguel who is looking forward to her last year writing for the Growling Wolverine. She loves playing with her dog and making...