Spring Weather Clothing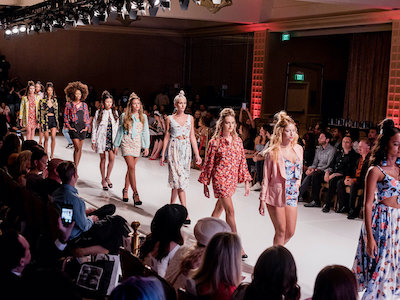 As California begins to reach warm weather once again with the spring months of March, people begin to shed their heavy winter coats and started sticking to lighter clothing to encompass the weather. While they do this, some may wonder what to wear.
  Disregarding fashion itself, common fabrics that are good for the warmer months are cotton and linen, which make for a breathable feeling. According to Mulberry's Cleaners, these fabrics are easy to find in stores in many arrangements, and are lightweight materials that allow heat to escape the body in order to stay cool.
  For a hotter climate, it is always sensible to not wear extremely dense clothing, even for a fashion statement, because weather in California fluctuates harshly and can reach 80 degrees even during the spring. For those wanting to wear a looser fit, a short dress may suffice, perhaps with a strapped style with a shirt underneath or jacket on top for comfort. Skirts also match the weather, as the weather doesn't reach extreme lows save for the early morning and night, and a plaid or short skirt might also be appropriate for the new weather.
  It isn't only skirts or dresses that are wearable this spring. Casual wear is welcome, especially in California, and a collared shirt (whatever length sleeve) is something one can always wear. If one wants, a polo shirt is always accessible, and a jacket can be put on top. Polo shirts can always match with a large variety of pants. 
  Baggy jeans are always accessible to wear from stores like Target to Shein, and match with a large variety of clothes. They're wearable with a loose blouse for a casual look, a t-shirt and jacket for a simple, easy style, or a nice sweater to ensure a cozy yet stylish look. Jeans are quite literally wearable with almost anything, and can be worn with a trenchcoat and semi-formal shirt.
  In the warmer weather, some welcome being able to wear shorts once again. High waisted shorts come in many varieties, from denim to monocolored to having a flashy design, and complement essentially anybody. For others who want a smooth fabric or something breezy, athletic shorts offer a loose and comfortable fit.
  Overall, anyone can wear what they want to wear. A fashion statement comes from confidence, no matter the style. When it becomes unbearably hot, it is better advised to wear less clothing that easily traps heat.
Leave a Comment
About the Contributor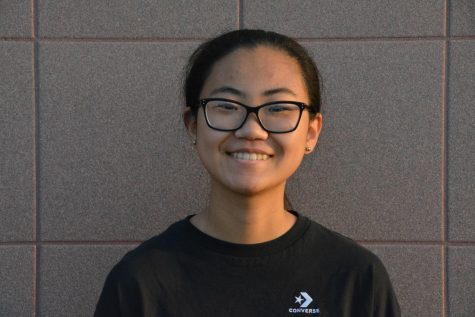 Natalie Shin, Staff Writer
Natalie is a senior at Aliso Niguel HS, and has been a part of the staff for three years. She was a copy editor for one year and is now enjoying the school...