Taste of Aliso Niguel
For their 13th year, the Taste of Aliso Niguel is back and better than ever. Taking place on Apr. 23 of this year, every parent over 21 is invited to come and help support their kids and school. It is an evening event that starts at 6 p.m. and closes out at 11 p.m. 
The event this year will be held at the Old Lowes Building on Aliso Creek Road. Tickets are on sale now and will end on April 8. Many different clubs and sports arrive to sell tickets and auction items in order to gain fundraising or support for their group. Each club is free to set up their table however they like and 50 percent of the sponsorships are given to the club.
The Taste of Aliso Niguel is known to be the largest fundraising event that Aliso Niguel has ever had, in which more than $700,000 has been collected. During the Taste, there are many different things to enjoy such as beer, wine-tasting, and live music. Many local restaurants join in and sell their food, which gains support for their business and helps their community.
The Parents for Aliso Niguel (PFAN) run this event and are "a non profit organization with the sole purpose of raising money to benefit the students, student organizations, booster clubs, activities, departments, and facilities at Aliso Niguel High School." The PFAN board consists of many different positions such as president, treasurer, and a marketing chair. This year their president is Jayme Brittingham.
This year's taste welcomes new entertainment and restaurants for people to enjoy. The PFAN president, Jayme Brittingham states that "we have three live musical groups, including Gina Kessler (former Aliso Niguel parent) and accompanist, The Kings of Charlemagne, featuring Bill Backal (former teacher at Don Juan Avila Middle School), and Redneck Rodeo, who will teach us a line dance in between sets!" When not listening to music, one can journey over to the silent auctions that help support the clubs and activities at Aliso Niguel. 
The food selection ranges from many different places in the South County area including Raising Cane's, Nothing Bundt Cakes, Handel's, and many more. The Taste has many sponsors that help fund this event including CR&R Incorporated as a Gold sponsor and Printex as a Silver sponsor. April 1 is the last day that restaurants and auction tables can join, so there can be many new groups that are just waiting to join.
So tell your parents, family, friends, and any adults that you know over 21 to buy their tickets and get excited for the Taste!
Leave a Comment
About the Contributor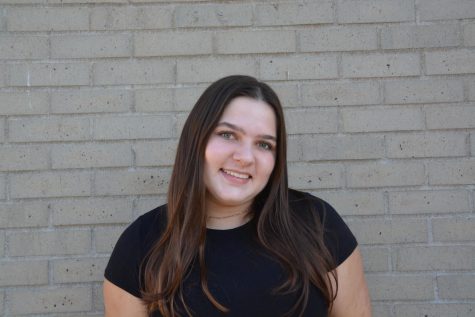 Madelyn Pelle, Copy Editor
Madelyn is currently a junior at Aliso Niguel High School and this is her second year on the newspaper. She enjoys practicing and competing with the school's...