Plans for Spring Break
The month of April brings one of the most awaited breaks in a school year, Spring Break. After a few months of schools only closing for a few days, students are ecstatic when this time arrives. This year, at Aliso Niguel it is during the week of Apr. 4 and students will not be happy returning on Apr. 11.
Although only a week long, students are able to enjoy every minute of it, without having to worry about the stress of school the whole time. But some teachers end up giving homework anyway, ruining the students much needed free time. It does not matter if a person spends the time going on vacation or even just sleeping in, Spring Break provides a sense of relief.
Although many are certainly less busy, due to Covid-19 restrictions there are still many who are able to get out of town for some time during the week. Samantha Smith (10), is "going up to Utah to ski and see my brother." Smith sees the break as an opportunity to leave California and go to a climate that not many are used to in this state.
Whether one may be traveling to the sunny sides of Florida to surf or the cold environment of the mountains to ski, springtime is a time that anyone can find something to enjoy. Or one can stay in California and drive down to Big Bear or Laguna Beach for some fun. Many find it the easiest to hang out with their friends at the beach or travel downtown with their familes for the week.
But on the other hand, Ayla Scott (10), is "probably going to sleep a lot and maybe take my dog to a beach for the first time." Same as many other kids, Scott is using this time for relaxation and a break from the stress of school. But, next year, students will have more time to sleep in due to the later start time, which are some of fond of and others not so much.
Spring Break is also a time for people to try something new, such as an exotic restaurant or knitting and cooking classes. One can find many fun things to do at home, if money is a problem or parents still have to work. Options include starting a new craft, learning a new recipe, watching new shows or movies, and of course, spring cleaning.
But, students also understand that Spring Break moves by very quickly and school is still right around the corner in the next week. And then AP students are getting closer to AP tests and finals are coming, but then it is summertime! 
Spring Break of the 2022 season is going to be very exciting since people are actually able to travel and hang out with their friends safely. So what are you planning to do for Spring Break?
Leave a Comment
About the Contributor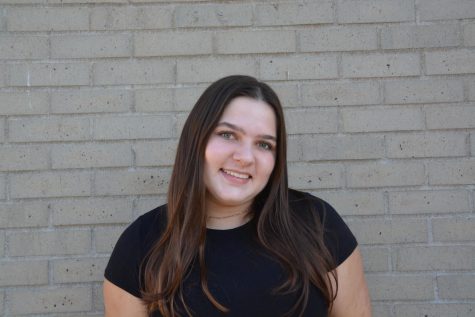 Madelyn Pelle, Copy Editor
Madelyn is currently a junior at Aliso Niguel High School and this is her second year on the newspaper. She enjoys practicing and competing with the school's...