Mask Mandates Ending
Across the country mask mandates are beginning to end for in-person learning. According to the New York Times, "California allowed its universal indoor mask mandate to expire on Feb. 15 and officials said the state will stop requiring masks in schools after March 11." This means that schools across the state will no longer be requiring students to wear masks, but it is still recommended by state officials. 
According to an interview of Dr. Tomas Aragon, Director of California Department of Public Health, done by Cal Matters, "The wisest thing to do is go from a requirement to strongly recommending (masks) and recognizing that they want to continue masking."
As stated in the same article there was a particular reason why March 11 was chosen, "Aragon told CalMatters that March 11 was selected because by then, state officials project that infections will have declined even more." This means that in anticipation for lower COVID rates, the state is lifting the COVID mandate in schools across the state. 
When asked about CUSD's current stance on masking requirements, Sue Pucchinelli, an Assistant Principal at ANHS said, "That it's [now] strongly recommended that students wear masks, but it's not mandatory." When asked about after school activities, she said, "If there is an event that is indoors with over a thousand people, guidelines are different, but [that] they are in the process of updating all those different types of guidelines." When prompted to talk about how this affected other school districts, Mrs. Pucchinelli stated, "[Our district} follows CDPH guidelines… and [she is] aware that not all school districts may be eliminating the masks just yet. They are looking at the numbers of positivity rates in the area; our rates are very low right now and there are not a lot of cases right now in Orange County." 
Assistant Principal Pucchinelli also mentioned that, "If for some reason we had an outbreak and we had all these positive cases, it could be that we have to mask up again, [but] they don't know what the future will bring. [They] are hoping though that this will be the road to no more masks." She also brought up how, "Teachers can't ask a student to wear a mask and that [although] it's suggested that students wear a mask it is not mandatory." 
A current concern of CUSD staff and trustee members has been about students being taunted by their peers over whether or not they will wear masks. Trustee member Gila Jones said in an article by the Dana Point Times that, "'[She] will be profoundly disappointed if [she] hear[s] of anyone being taunted, teased, bullied, or harassed for their mask choice."' Mrs. Pucchinelli, an assistant principal at school, also commented, "That if there was anyone teasing anybody else because they wore a mask, they would get proper discipline, they would be sent to the assistant principal's office and would definitely have discipline for that because it's not okay. 
Some students are deciding to still wear masks even though the requirement is being lifted. For example Anthony Ghani (12) has said that he will continue to wear his mask because, "[He] feel[s] the most comfortable wearing masks and should do [his] part to prevent the spreading." 
Across the country mask mandates are either in effect to end or have already ended in some capacity. As reported by Mask Tracker on the District Administration website, "Denver dropped its mask requirement for schools on Feb. 25. In Delaware, the statewide school mask mandates ended on March 1. [While] in Hawaii, the state's indoor mask mandate is set to end on March 25 but officials expect schools will continue to require masks…"
Although no one can say for certain how lifting the mask mandate will affect learning, many are continuing to wear masks indoors. Additionally there are rumors of another covid variant discovered in another part of the globe, which could lead some to again mask up. According to the Fortune article, A New Covid Variant 'not yet known to the world' just touched down in Israel, "According to national broadcaster Kan, Israel detected Deltacron among people returning from Europe, but there has been no community spread." This Deltacron is supposedly a combination of different strains of Covid-19.
Leave a Comment
About the Contributor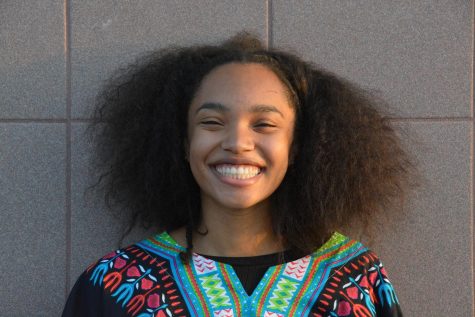 Ella Hamberry, Staff Writer
Ella is looking forward to her first year at the Growling Wolverine. She loves to read, write and have fun with her friends. This year she is looking forward...