ANHS Literary Arts Magazine
      It is well known that Aliso Niguel High School loves and appreciates their creative students who bring new ideas and programs to the school. Avery Hwang (11), a junior at ANHS, has formed a "Literary Arts Magazine" to introduce students' artwork, writing, photography, and other creative or unique things that can be seen or read. 
       Hwang was inspired by her cousin, who is the editor and chief of her school's magazine. "I thought it would be a great idea to introduce this club to ANHS as a way to become involved with the school community and to contribute something new to ANHS." 
   Hwang is the Editor and Chief of the magazine, and appointed Samantha Shon (11), as Vice President. They introduced the magazine at club rush, and have been holding biweekly meetings since then. 
       Hwang explains that the "purpose of the Literary Arts Magazine Club is to compose a magazine featuring the creative works of ANHS students. We collect submissions from students and use a digital program to format their writing and artistic works into a magazine." 
    The first deadline for students to submit their pieces is Feb. 17, and there will be other submission deadlines throughout the semester, to ensure mass participation and a sense of urgency. The spread out submission dates also allow the staff to pace themselves, and gives the club more structure. 
        By forming this club, Hwang aims to "showcase the talent of these students whose talent may otherwise go unnoticed. We hope that this magazine will be a source of inspiration to all." 
       In hopes to expand through social media, Hwang created an Instagram account, @anhs_literaryartsmag, for students to submit their work via a link in the bio. The Instagram has updates to inform the club staff and the students waiting to submit about meeting details, deadlines, and upcoming events.
Leave a Comment
About the Contributor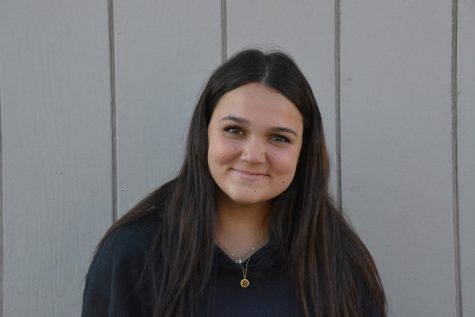 Lauren Sherlock, Staff Writer
Lauren is a junior at Aliso Niguel High School, and looks forward to her first year writing for the Growling Wolverine. She spends her time playing lacrosse,...