COVID Issues at the Olympics
 The 2022 Winter Olympic Games kicked off on Feb. 4, and already there are issues with COVID-19 popping up at the Games. In order to best deal with the pandemic, the IOC has put into place many regulations and laid out their plan to keep the Games safe on the Olympics.com website. All participants in the Olympics must be fully vaccinated before arriving, otherwise they would have to be quarantined for 21 days in Beijing before the games start. The Games and all of the people involved are in a "closed-loop management system" which "will cover all Games-related areas, including arrival and departure, transport, accommodation, catering, competitions, and the Opening and Closing Ceremonies," according to the IOC.
  This closed loop is to ensure that athletes and coaches exposure to outside infection areas is as minimal as possible. Tickets for spectators are only available for those who already reside in China's mainland in order to limit the number of people traveling into China for the Games. 
  Unfortunately, despite many precautions, there still have been issues with athletes getting COVID-19. On Monday, Feb. 7, U.S. Olympic figure skater Vincent Zhou announced that he was positive for COVID-19 and that he would be unable to compete in the rest of the Games. He said, "Unfortunately, I will have to withdraw from the individual event, starting tomorrow."
  He tested positive during one of the routine COVID-19 tests that participants are required to take daily. While upset that he has had to end early, he also commented that, "…I've already lost count at the number of times I've cried today, but I'm happy to say that at least one of those times was happy tears, and that was when I found out that I become an Olympic silver medalist. I think that wraps things nicely on a positive note."
  His third place finish in the men's team free skate helped to secure the team second place overall on the same day that he tested positive. He was supposed to compete in the individual figure skating events but will be unable to compete for his country, although he is still proud of what he was able to achieve. 
  Another United States athlete who has been hit with the consequences of having COVID-19 is Casey Dawson, a US speedskater, who tested positive before flying out to Beijing, and had to go through many hurdles to get out there and compete in the Olympics. He originally tested positive three weeks ago and thought that he would be unable to compete, but hoped that with two negative tests he would be able to fly out and race. Instead, the US Olympic and Paralympic Committee (USOPC) told him that he would actually need four negative tests in order to compete, which he thought was the end of his dream of becoming an Olympian in 2022. He was set to compete in the men's 5,000-meter race on Sunday night, and unfortunately missed the race. 
  However, he finally got his four negative results and the USOPC booked him flights to Beijing in less than 24 hours. He flew from Salt Lake City to Atlanta, then to Paris, and finally landed in Beijing at 6:50 am Tuesday morning, the day he was supposed to race in the men's 1,500-meter race.
  When he arrived, none of his bags made it with him, and he was without his skates, as they had been lost with the rest of his luggage. Luckily, he was able to borrow skates from Latvian skater Harold's Silovs, who used the same setup as Dawson. Even though the pair was the same size, shape, and brand, they were still not the same and Dawson was still at a disadvantage. 
  His race started at 6:52 pm, 12 hours after he landed in Beijing. He completed the 4 laps in 1:49.45 seconds. Although this was 6 seconds slower than his best, it was a miracle that he was even able to skate after the journey that he had. 
  There have also been many complaints about the quarantine hotels that participants who test positive are placed in. Polish speed skater Natalia Maliszweska, Russian biathlete Valeria Vasnetsova, as well as other athletes have complained about the difficult and horrible conditions they were in when they were in quarantine.
  Vasnetsova said on Instagram that the meals that they received were not close to enough for athletes who are still hoping to compete or also possibly sick with COVID-19. She posted a photo of plain pasta, meat, orange-looking sauce, and no vegetables, and wrote that, "I've been getting this for breakfast, lunch, and dinner for five days now. I've lost a lot of weight and my bones are sticking out." The IOC sports director Kit McConnell said there is a "support network in place to deal with athletes' concerns both individually and collectively," and that they have been in contact with the athletes who are not happy with the quarantine situation.
  He also pushed a lot of the blame to the Beijing Olympic organizing committee, saying that they have, "responsibility for dialogue with the hotels." Many more athletes and coaches have been coming forward with accounts of what the isolation is doing to the athletes both physically and mentally and they hope the situation will be addressed in its entirety and a proper solution will be met.
Leave a Comment
About the Contributor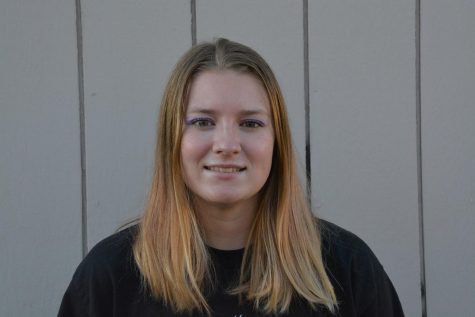 Allison McCutchen, Staff Writer
Allison is a senior at Aliso Niguel High School and this is her second year in the newspaper. She enjoys playing softball with her team, and loves to read...