Boy's Soccer Advances in CIF
The boys had a rockin' season this year. They won their league, the Sea View League, with a record 9-0 and an overall record of 13-0-4. The last season game they played was against Tesoro. It was the boys' senior night, so all of the seniors got recognized for all of the years they have been in the program.
Now that their season is over the next step is CIF. After the boys CIF Division 2 win, they got moved up to Division 1. Since they are now in Division 1 they are going to be playing harder teams.
The first team that they played was Mater Dei at home on Friday, Feb. 11. Mater Dei came third in their league, the Trinity League, with a record of 5-4-1 and an overall record of 13-4-1. The game started at 5 p.m. and the boys won with a score of 2-0.
The boys' next game was against San Marcos on Feb. 15. They came first in the Channel League with a record of 7-1-2 and they have an overall record of 16-3-4. In their first round of CIF, they played St. Francis. They beat them with a score of 6-2 on Feb. 11. The boys won with a score of 2-0.
The next team they played was Huntington Beach. They lost to them with a score of 4-1. For Huntington to get to the quarter finals they played San Clemente in the second round and beat them 2-1 and in the first round they beat Millikan 3-0. Huntington Beach came in first in the Sunset Wave league with a record of 5-0-1 and an overall record of 16-2-5.
The captains, Joshua Fisher (12), Sawyer Sachen (12), and Steele Arlasky (12) all said the same thing about being moved up a whole division. They all felt that they and the team were up for the challenge and facing tougher opponents.
When asked about how the team prepared for CIF and the tougher teams, the captains said that the team trained well, went over plays, watched film and much more, just to name a few.
But each one prepared themselves differently.
            Arlasky stated, "Personally, I prepared for CIF just like any other game. Get the right amount of training, recovery, and sleep play a huge role into my performance on the field. 
           Sachen stated that, "I prepared the same way I always prepare just one game at a time and having as much fun as possible."
Leave a Comment
About the Contributor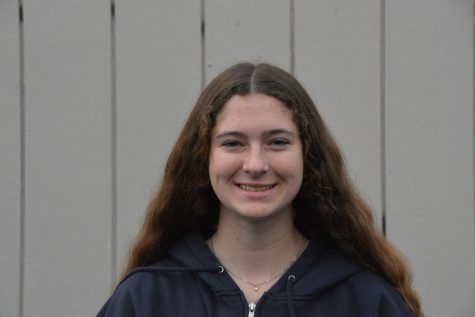 Madisen Rollins, Ads Manager
Madisen is a Senior at Aliso Niguel High School who is returning for her third year as a member of the Growling Wolverine. She loves to play lacrosse,...